CHS Organizes Workshop for School/Faculty Registrars on Previewing Applications for Promotion
Thu 23 Jun 2022 CHS News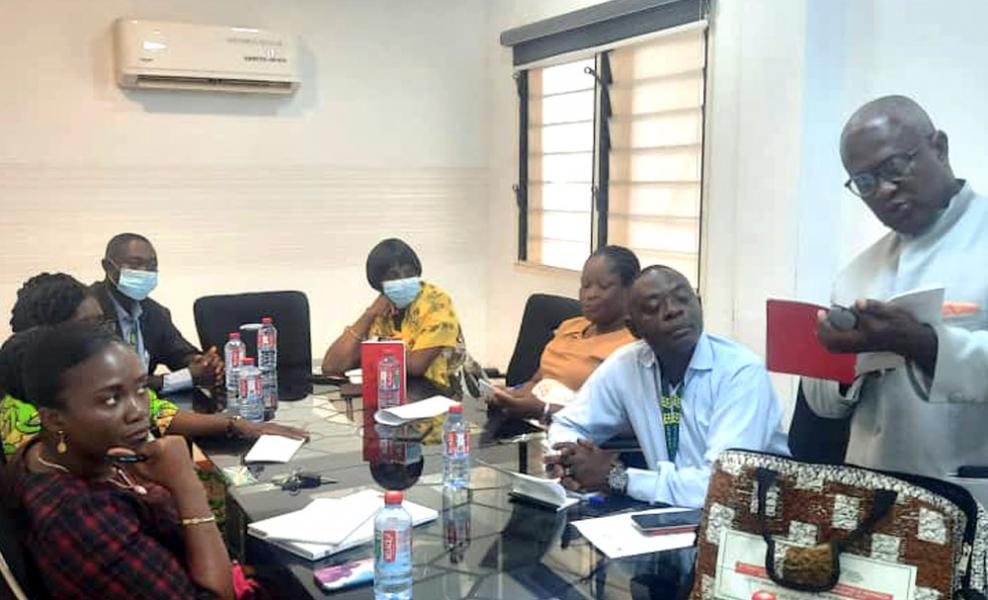 The College of Health Sciences (CHS), KNUST, on the 7th of June 2022, organized a day Workshop for Schools/Faculty Registrars, on how to preview applications for promotion. The event took place in the College Boardroom 2.
The Workshop was themed "Previewing Applications for Promotion Pursuant to the Provisions of the Crimsoned Red Booklet – Observations". It was structured to equip the Registrars with the requisite skills and knowledge, to efficiently preview applications for promotion for the consideration by the College Appointments and Promotions Sub-committee.
Richard Appiah-Nkyi Esq., the Deputy/College Registrar of the College of Health Sciences was the main Resource Person. He submitted that the Applications for Promotion are based on the University's Criteria for Appointments and Promotions of Senior Members (Academic), Recorder (No. 488/A October 2019 Vol. 55 No. 3). Mr. Appiah-Nkyi, in his presentation, treated and highlighted the following subheads: the person who qualifies to assess the documents for promotion; the person to whom the promotion application should be addressed; Indicators/Factors for Scoring of Teaching Assessable Area; Norms for Assessment of the Performance Areas; Packaging Publications for External Assessment; Positions/Activities weighted for assessment of Community Engagement; Conventional Table of Contents and Eligibility for Promotions, which included the Number of Years served and Number of Listed Publications.
The Registrars who participated in the workshop are Mr. Harley Anane, Mrs. Benedicta Kwakye, Mr. Joseph Agyemang, Ms. Adeline Angkosaala, Mrs. Ernestina Quarshie, and Ms. Gloria Yeboah Boateng. The participants congratulated the Facilitator for his erudite delivery and promised they would use the knowledge acquired to improve the process of applications for promotion in the College.