General Info 8th CoHS - 12th CoBREG
Message from the Conference Chair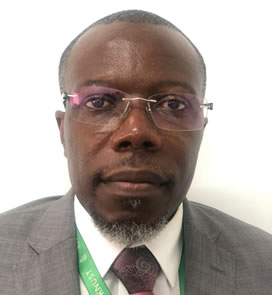 It gives me great pleasure to welcome you to the 8th edition of the Biennial Scientific Conference of the College of Health Science (CHS), of the Kwame Nkrumah University of Science and Technology (KNUST), Kumasi.
This year's conference focuses on an important aspect of Health Care that is pivotal for improving Global Health Care Delivery but most importantly countries in our sub-region that are bedevilled with limited resources including financial, human, material and technological. This year's theme; Achieving Universal Health Care, the Role of Health Scientists" has been carefully chosen to reflect the need to go back in history to the original ideals of primary health care (PHC) following the Alma Atta declaration of 1978.  We bring together scientists with varying backgrounds from across the divide of academia and service industry.
In 1948, the World Health Organisation declared health care access as a fundamental human right and has since followed up with series of indicators and programmes for achieving this right. Three key areas that are critical in achieving UHC, include equity in access to health services - everyone who needs services should get them, not only those who can pay for them; The quality of health services should be good enough to improve the health of those receiving services; and People should be protected against financial-risk, ensuring that the cost of using services does not put people at risk of financial harm. This conference will accept scientific communication that seeks to tackle each of these areas while focusing on the unique role of health scientists.
The uniqueness of this year's conference is that the College of Health Sciences is organising this year's conference in collaboration with colleagues from the Convention for Biomedical Research Ghana (CoBReG). These are a conglomerate of scientists (Biomedical Scientists, Laboratory experts, biologists, clinicians etc.,), some of whom are based in the diaspora and will be sharing their experience and expertise in their unique vantage positions and respective contributions to the attainment of universal health care.
Finally, we shall seek at this conference to elucidate in particular the role of the health scientists at improving universal health care. Therefore, the College of Health Sciences with its six schools and faculties will attempt to showcase the contribution of various experts in the field and their respective roles that they do and can play in achieving all the pillars of universal health care. UHC cuts across all of the health-related Sustainable Development Goals (SDGs) and brings hope of better health and protection for the world's poorest. That means you have a very unique opportunity as a scientist with healthcare background to make a contribution to the attainment of universal health care. Our expectation is to draw on your depth of experience to make this conference a memorial. I do count on your active participation and thank all sub-committee organisers, students and faculty as well as donors for making this conference a success.
Akwaaba! 
Welcome!
Bienvenue!
De Rien!
Graag Gedaan!
About Kumasi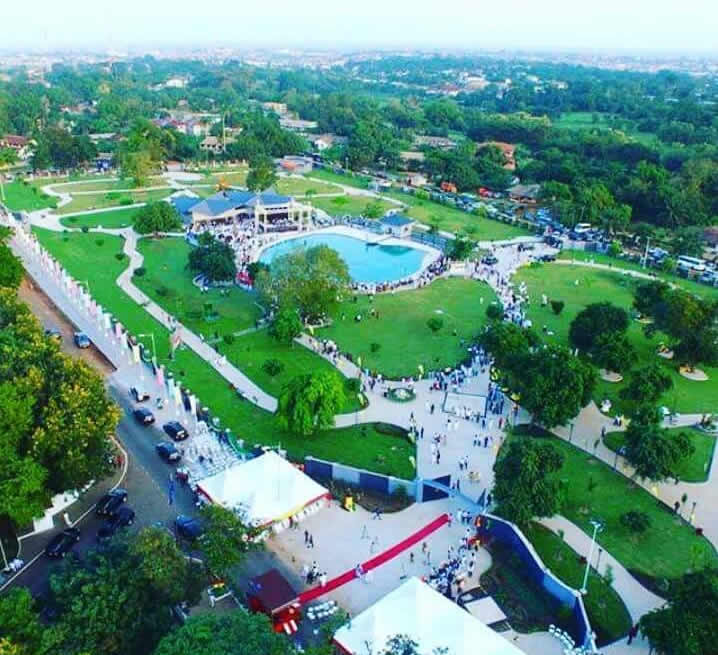 Kumasi is the capital city of the Ashanti Region of Ghana. It is the largest Metropolitan city and fast becoming a Cosmopolitan city in Ghana. Kumasi is one of the rain forest zones in the country. It is noted for its commercial, industry and rich culture. It is called 'The Garden City 'because of its green and serene environment.  The climate in the Kumasi is mostly warm during the day and very cold at night with temperatures ranging between 19oC and 31o C.
Kumasi houses a number of historical tourist sites; which includes the new Manhyia Palace where the King of Asanteman resides, the fort of Kumasi, Prempeh II Jubilee Museum, the Okomfo Anokye Sword, the Kumasi Cultural Centre, the old Manhyia Palace which now serves as the Royal museum. Kumasi is home to Bonwire, where the beautiful traditional "Kente"cloth is woven. It also home to the great Asante warrior Nana Yaa Asantewaa.
Kumasi has eight public and private tertiary institutions including the Kwame Nkrumah University of Science and Technology, (KNUST) which is one of the biggest public universities in Ghana and the sole university that focuses on Science and Technology.
Congress Venue
KNUST School of Business Auditorium
Accommodation
There are rooms available at the GUSS HOSTELS (BRUNEI);
Occupancy Details

| Types of Occupancy | Rent per Night | Type of Rooms |
| --- | --- | --- |
| One in a Room | ₵60.00p | Self-Contained |
| Two in a Room | ₵40.00p | Self-Contained |
| Three in a Room | ₵20.00p | Self-Contained |