G-WAC APPLICATION FOR FUNDING - 3 MONTHS PHD RESEARCH AT KNUST
Tue 26 Oct 2021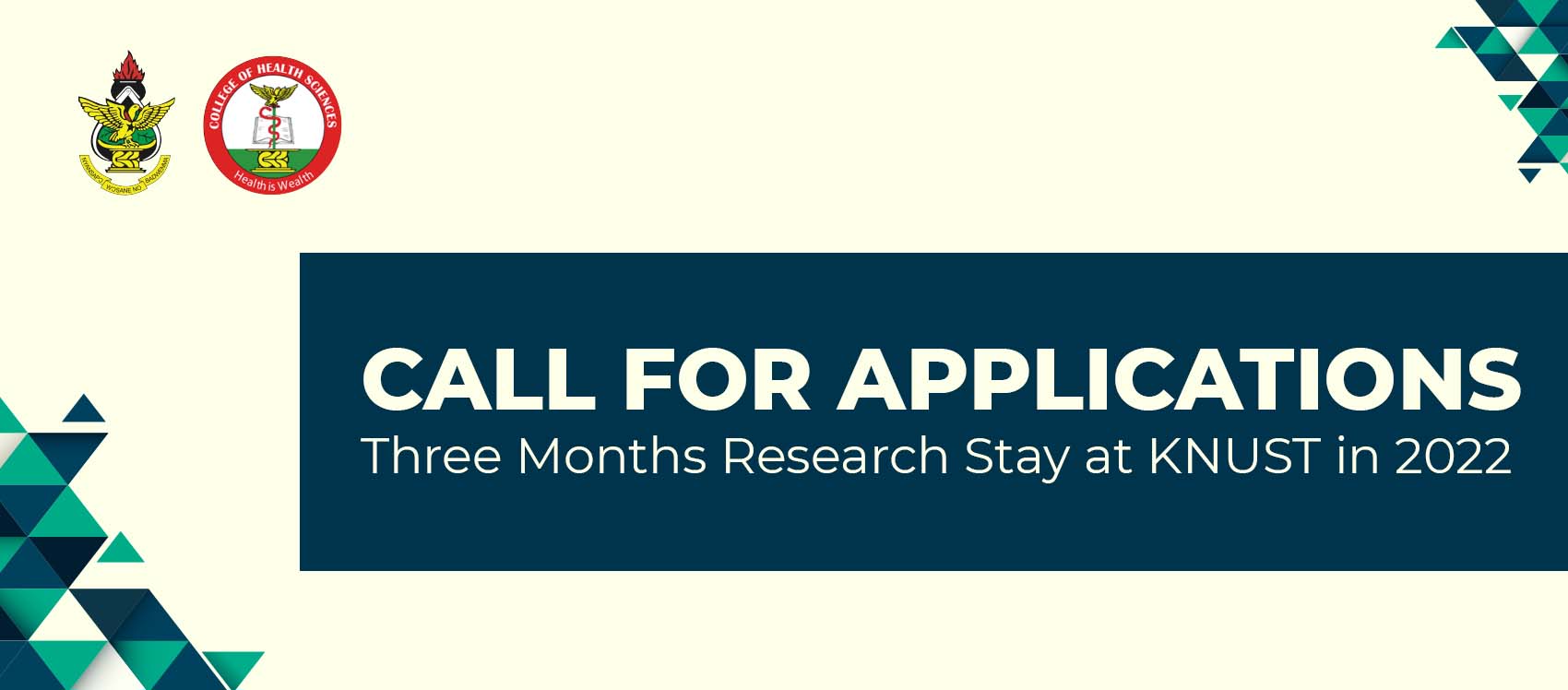 Background
The German-West African Centre for Global Health and Pandemic Prevention (G-WAC), is situated in the College of Health Sciences, Kwame Nkrumah University of Science and Technology (KNUST), Kumasi, Ghana. The Centre collaborates with Technical University Berlin, Charité-University of Medicine Berlin and University of Bonn, all in Germany.
The aim of the Centre is to address the existential threat of pandemics to the health and welfare of people through trans- and inter-disciplinary research projects targeting both the main drivers of pandemics (e.g. health impact of wild habitat encroachment, extensive agriculture and climate change, transfer of pathogens from wild animals to humans) and the key pillars of resilient health systems in the WHO framework (e.g. effective governance, sustainable financing mechanisms, appropriate human resource capacity, availability of essential medicines and technology, reliable health information, and responsive health service delivery) using One Health approaches.
G-WAC in collaboration with partner institutions in Germany are requesting application from Researchers and Ph.D candidates for an opportunity to access resources for research in the College of Health Sciences at KNUST in the following thematic areas:
Bacteriology & Parasitology
Community Engagement & Social Sciences
Epidemiology and Surveillance
Digital health
Health Systems & Health Economics
Virology and Diagnostics
Zoonoses
Who can apply:
Applicants who have spent at least a year of Ph.D studentship in:
Collaborating institutions in Germany, or
Any University in Africa
Ph.D candidate studying Public Health, Veterinary, Medical, Natural, and Social sciences.
Applicants with Proficiency in English (written and spoken)
Ability to work independently and in a team
Applicant must be ready to stay for research work at KNUST for 3 months continuously
Schedule:
Application deadline: 10th November 2021
Selection:  30th November 2021
Start date: 10th January 2022
Funding:
Three months funding is provided by the German Academic Exchange Service (DAAD) with funding from the budget of the Federal Foreign Office, Project ID: 57592595. 
Duration of funding is 3 months at KNUST. 
Funding covers travel cost, accommodation and Research work.
How to apply:
Interested applicants should submit the following documents in a single PDF file:
Two paged CV
Motivation letter 
Research protocol/proposal/synopsis
Details of contact person at KNUST already known.
Application documents should be submitted to info.gwac@knust.edu.gh not later than 10th November 2021, with "G-WAC RESEARCH STAY KNUST" as the subject.
If you have any questions regarding the application process or selection process, please contact info.gwac@knust.edu.gh or call +233 208 174 244 , +233 206 300 405