Health Technology Assessment (HTA) | Modular Short Course
Tue 19 Jul 2022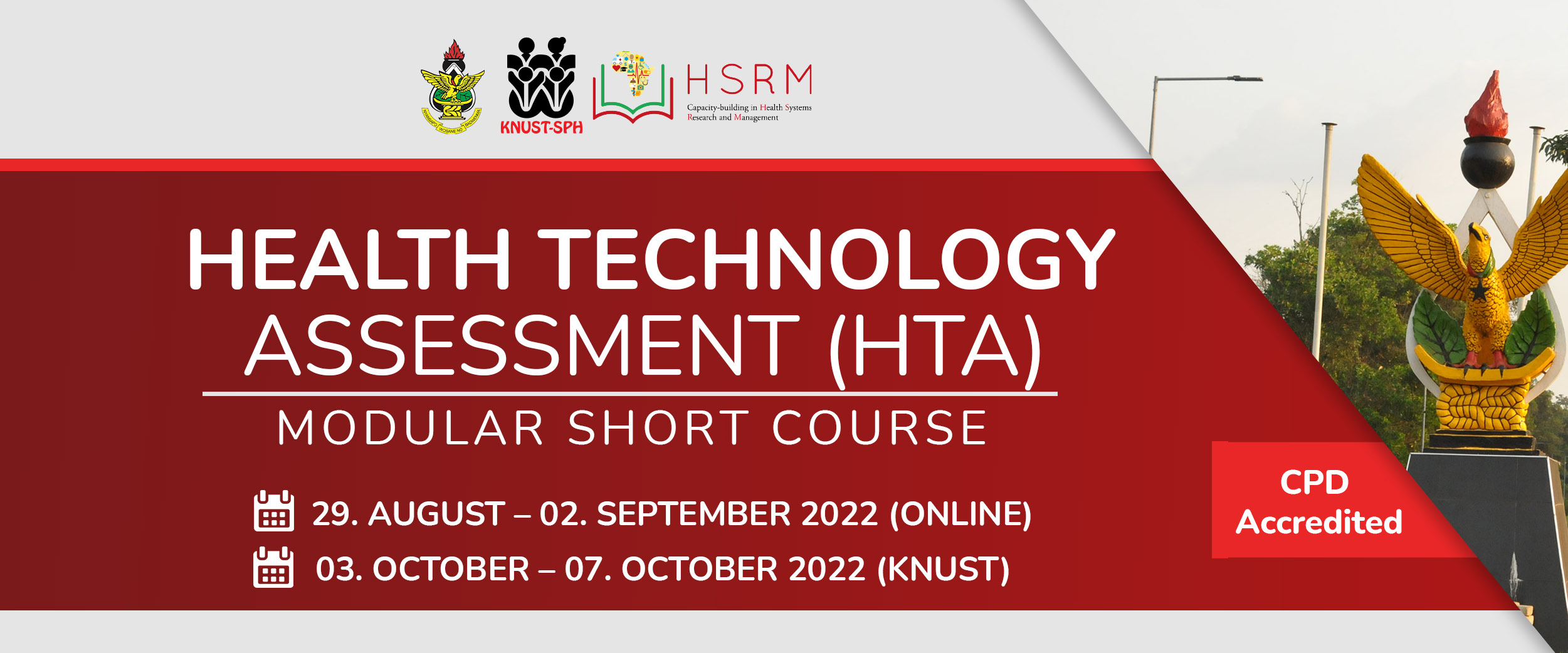 Course description: This course is a skill-based training designed to equip participants with practical skills in the processes and methods underpinning HTA report production, focusing on evidence generation. As a modular programme, the course is organized into two parts:
Part 1: Introduction to HTA and Current Developments in Africa (Online)
Date: 29/08/2022 – 02/09/2022
Part 2: Intensive HTA Specialist Training (In-person at the KNUST)
Date: 03/10/2022 – 07/10/2022
Course targeted participants: Health professionals and civil servants working or studying in an institution in Africa and other similar settings. Individuals who are members of, or are associated with (health) professional bodies in Ghana, Africa, and elsewhere.
Facilitators
KNUST, Ghana
Prof. Anthony K. Edusei, Prof. Peter Agyei-Baffour, Prof. (Sr) Eugenia Amporfu, Dr. Kofi Akohene Mensah, Dr. Peter Twum, Dr. Yeetey Enuameh, Dr. Daniel Boateng, Dr. Daniel Opoku,
HTA Secretariat | Ministry of Health Ghana
Dr. (Mrs.) Martha Gyansa-Lutterodt, Dr. Brian Asare
Technische Universität Berlin, Germany
Prof. Reinhard Busse PD, Dr. Wilm Quentin, Dr. Dimitra Panteli, Ms Elke Berger
Norwegian Institute of Public Health, Norway
Dr. Lumbwe Chola Ms Lieke Fleur Heupink