Orientation for Freshmen and Women on the 11th and 12th of January, 2022
Fri 7 Jan 2022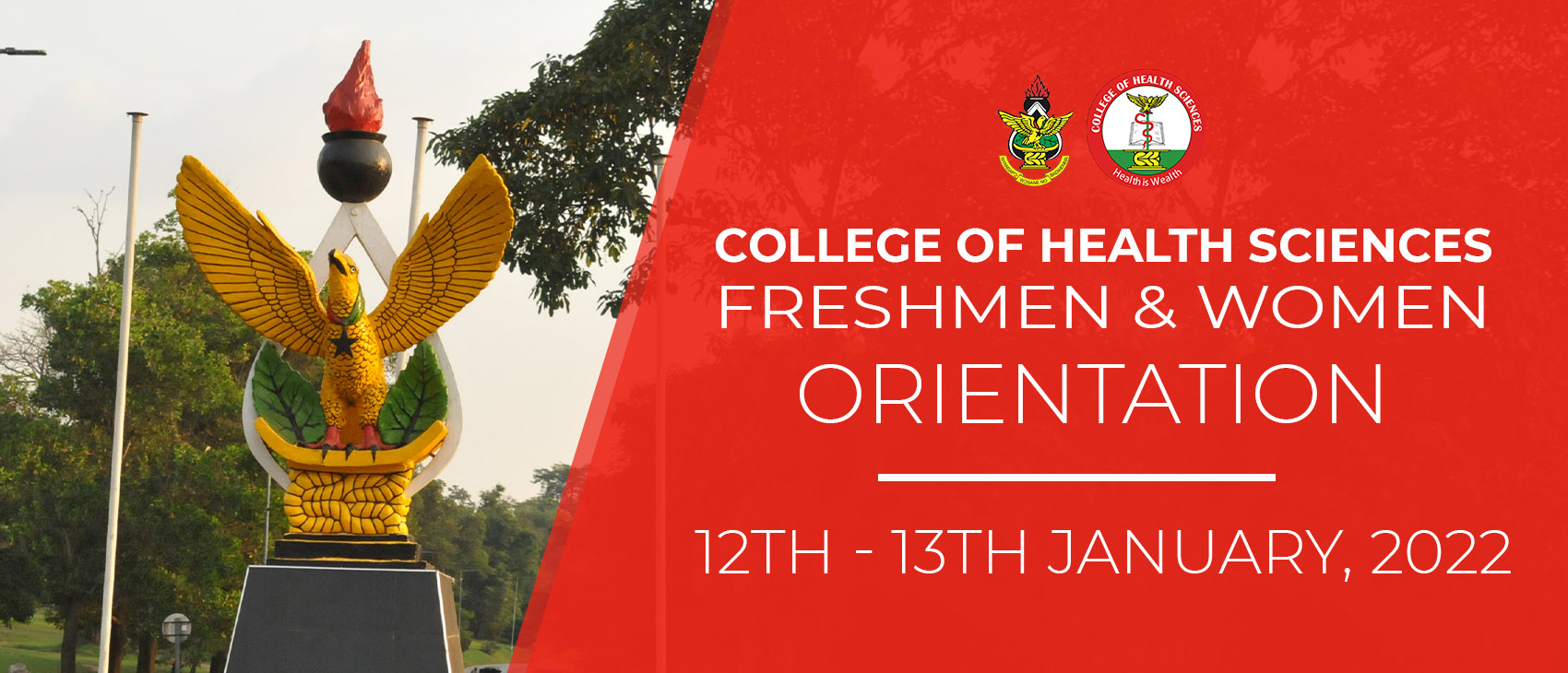 The College of Health Sciences is having its Orientation for Freshmen and Women on the 11th and 12th of January, 2022.
The programme is in two sessions as follows:
Tuesday 11th January, 2022 Morning and Afternoon Session
COURSES

Morning Session (8:00 a.m.)

Afternoon Session (12:30 p.m.)

BSc Human Biology

Doctor of Pharmacy (Pharm D)

BSc Dental Surgery

Bachelor of Herbal Medicine

BSc Physician Assistantship

BSc Disability and Rehabilitation Studies

Doctor of Veterinary Medicine

 
Wednesday 12th January, 2022 Morning Session (8:00 a.m.)
COURSES
BSc Medical Laboratory Technology
BSc Midwifery
BSc Nursing
BSc Medical Imaging
BSc Physiotherapy and Sports Science
Below is a copy of the programme outline. The Venue is Great Hall.