SPECIALISED SKILLS TRAINING IN HEALTH SYSTEMS AND SERVICES MANAGEMENT HEALTH TECHNOLOGY ASSESSMENT (HTA) 2021
Tue 26 Oct 2021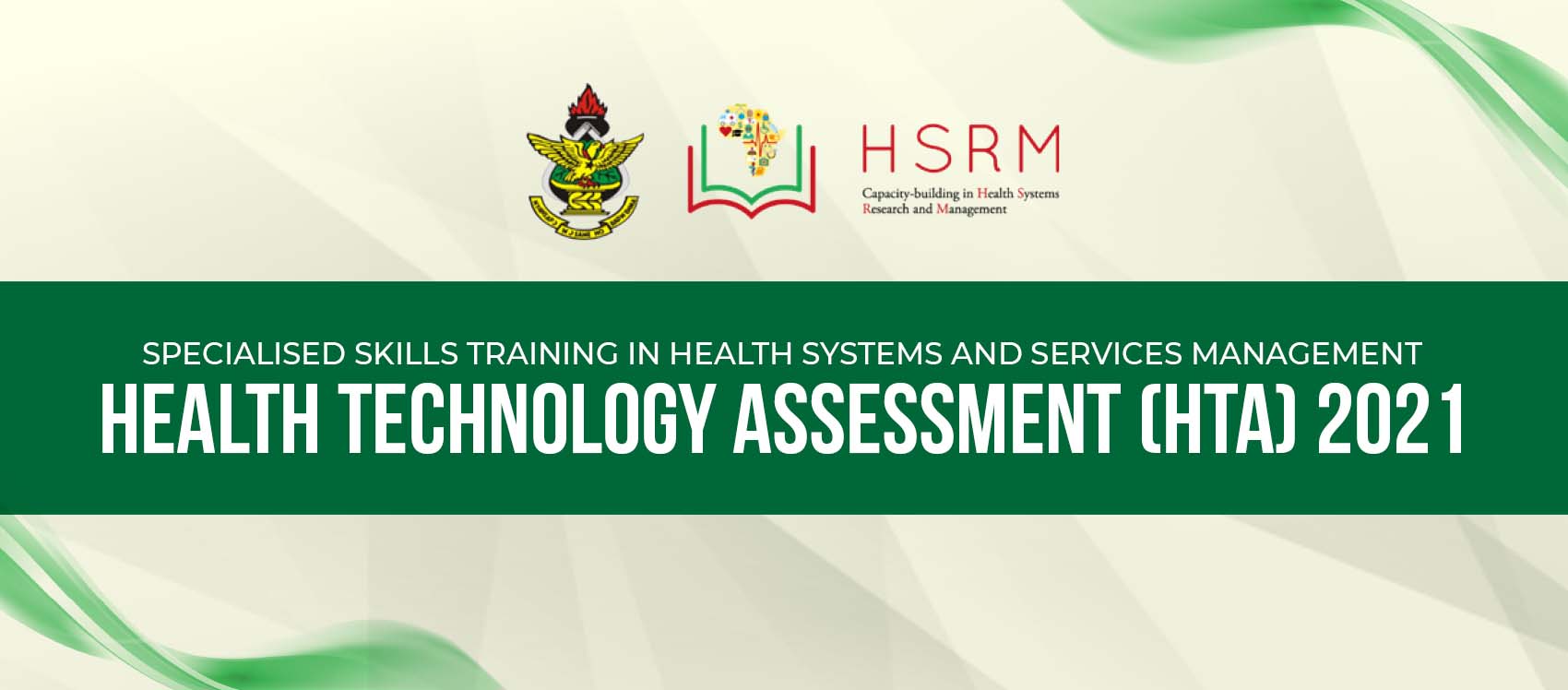 The Department of Health Policy, Management, and Economics at the Kwame Nkrumah University of Science and Technology (KNUST), Ghana in partnership with the Department of Health Care Management at the Technische Universität Berlin (TUB), Germany is offering a Continuous Professional Development (CPD)-eligible workshop on Health Technology Assessment (HTA) 2021 as part of the Specialised Skills Training in Health Systems and Services Management initiative in collaboration with the German West-African Centre for Global Health and Pandemic Prevention (G-WAC), the HTA Secretariat at the Ministry of Health, Ghana and the Short Courses and Programmes Unit, Office of the Vice-Chancellor, KNUST.
Course Objective
The HTA 2021 is a skill-based training designed to equip participants with practical skills in the processes and methods underpinning HTA report production and focusing on evidence generation. It will be an intensive 5-days in-person training which covers the concepts, processes and methods behind HTA and their applicability in Africa.
Course Information
Date/Time: Monday 15. November – Friday 19. November 2021; 09:00 – 17:00 GMT each day
Venue: KNUST School of Business (KSB), Kumasi
In-take: 40 participants only
Admission: Selected applicants by Monday 1st November 2021
Language: English
Certificate: Awarded by the Vice-Chancellor, KNUST
Sponsorhip: Full sponsorship shall be provided for all selected applicants to cover course fee, feeding, subsidy for travel costs and accommodation.
Eligibility
Be working or studying in an institution within Africa.
Have at least a degree in relevant fields e.g. public health, medical sciences, pharmacy, nursing, health and allied sciences, and social sciences, OR must be involved in work that requires HTA training
Be available to fully participate in the course.
Demonstrate that the skills learned will be applied immediately or in the very near future as part of work/education.
Application
Please submit all applications by Sunday 31. October 2021 via the link: https://bit.ly/3p8biWl. For further enquiries, please contact the coordinator via: daniel.opoku@tu-berlin.de OR on: +233 50 420 8691.