CHS Holds a 2-Day Workshop for Deans and HODs
Fri 3 Feb 2023 CHS News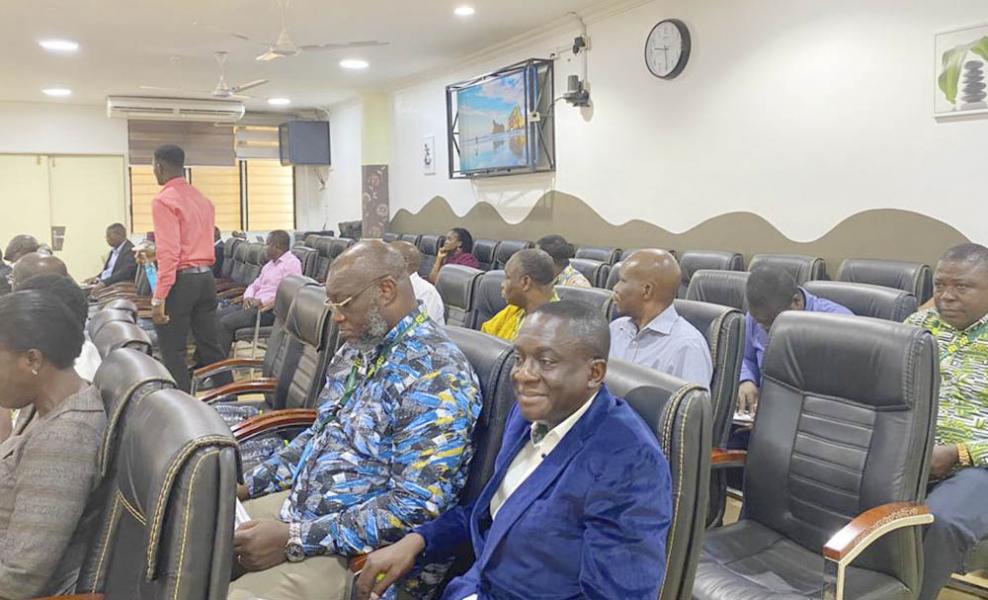 The College of Health Sciences (CHS), KNUST has held a 2-day workshop for the Deans and Heads of Department (HODs) of the various schools and faculties on the 12th and 13th of January 2023 at the College Board room to equip them with the requisite knowledge and capacity for their mandate.
The provost of CHS, Professor Christian Agyare in his opening remarks congratulated all the newly appointed Deans and Heads of Departments. He appreciated the Deans and Heads of the Department for their sacrifice and dedication toward their work in 2022. The provost spoke on the University Management's commitment to bring parity to the raving issues on school fees in the country. Professor Agyare reaffirmed that the College of Health Sciences is leading in all aspects and therefore the Deans and Heads of Departments must work hard to improve the college of Health Sciences' excellence.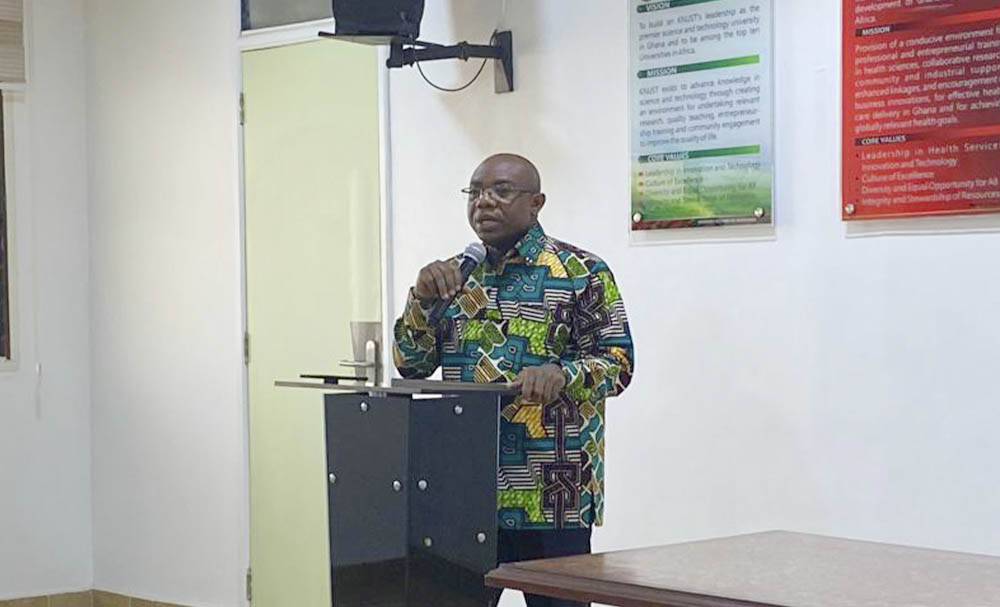 The two-day workshop gathered experienced resource persons who touched on various topics geared to improve the capacity of participants in their various roles. Some of the topics treated were; the roles and responsibilities of Heads of Departments and deans in the administration of the university, understanding the university system, criteria for appointment, auditing, procurement procedures and practices under the Procurement Act,2003(Act 663) of Ghana, Preparing for accreditation, ensuring good financial Administration, Peer evaluation of teaching and Template course outline. Each of the sessions was interactive, considering the way participants shared their views and asked questions.