Department of Medical Diagnostics organises a symposium to eliminate Cervical Cancer in Ghana
Fri 3 Feb 2023 CHS News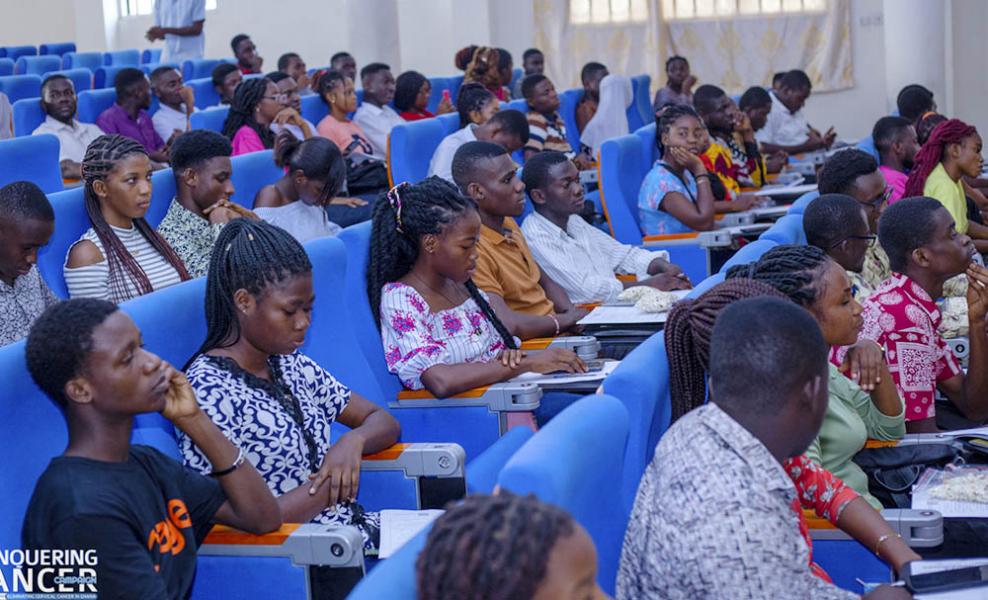 Association of Medical Diagnostics, Osbon Diagnostics, and Ad-Cancer Awareness in collaboration with the Department of Medical Diagnostics KNUST has held a symposium to create awareness and eliminate cervical cancer in Ghana under the theme; Conquering Cancer Campaign, on the 27th of January, 2023 at Boadi Medical enclave.
Speaking at the symposium, Professor Veronica Millicent Dzomeku, Dean of the KNUST Faculty of Allied Health Sciences, in her keynote address indicated that cervical cancer is the second most common cause of cancer-related deaths in women in developing countries. She added that just in 2022 alone an estimated 60,400 new cases and 342,000 deaths were recorded globally.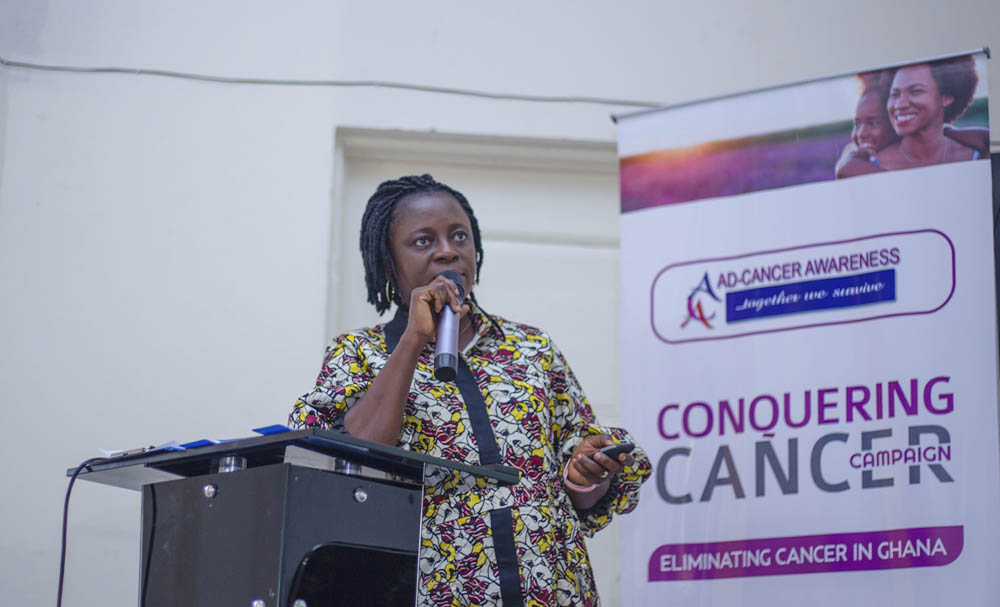 She highlighted the causes of cervical cancer, risk factors, history/background of the disease, comprehensive control of cervical cancer, and the World Health Organization's response to curbing cervical cancer. Professor Dzomeku revealed that the World Health Assembly (WHA)  has adopted a global strategy to accelerate the diminishing of cervical cancer as a public health problem. In this view, the World Health Organization (WHO) has developed a strategy dubbed "90-70-90 targets" which is to be reached by 2030. The strategy was explained as 90% of girls being vaccinated with Human Papillomavirus vaccines (HPV vaccines) by age 15, 70% of women are screened with a high-performance test by age 35, and again by 40 years of age, and 90% of women who are identified with the cervical disease will receive treatment.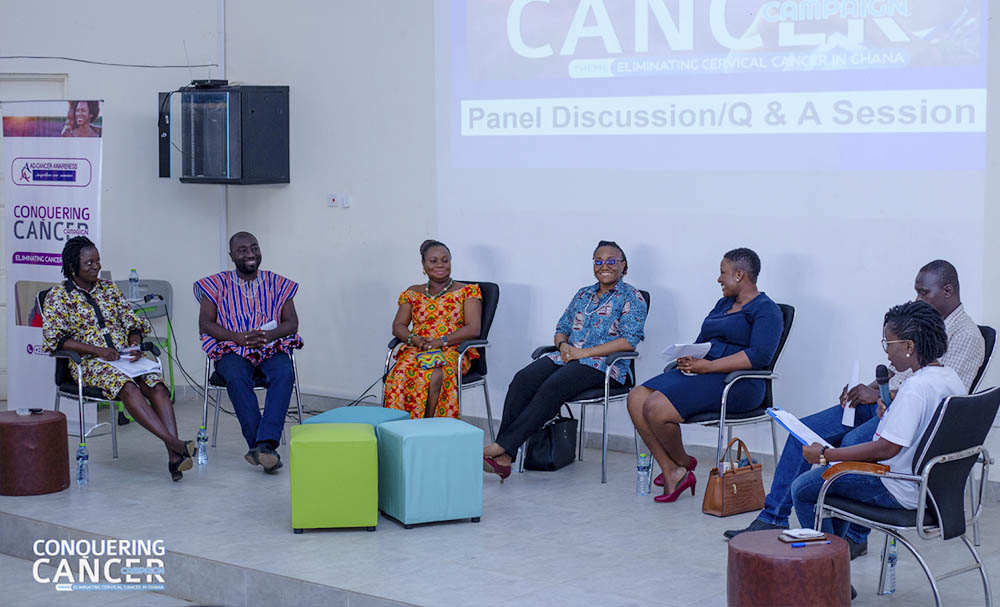 The packed event had an open forum where the audience had the chance to interact with seasoned Health Professionals on issues related to cervical cancer.