KNUST Pharmacy Class of 1998 donates Laboratory Equipment to the Department of Pharmaceutics
Tue 12 Oct 2021 CHS News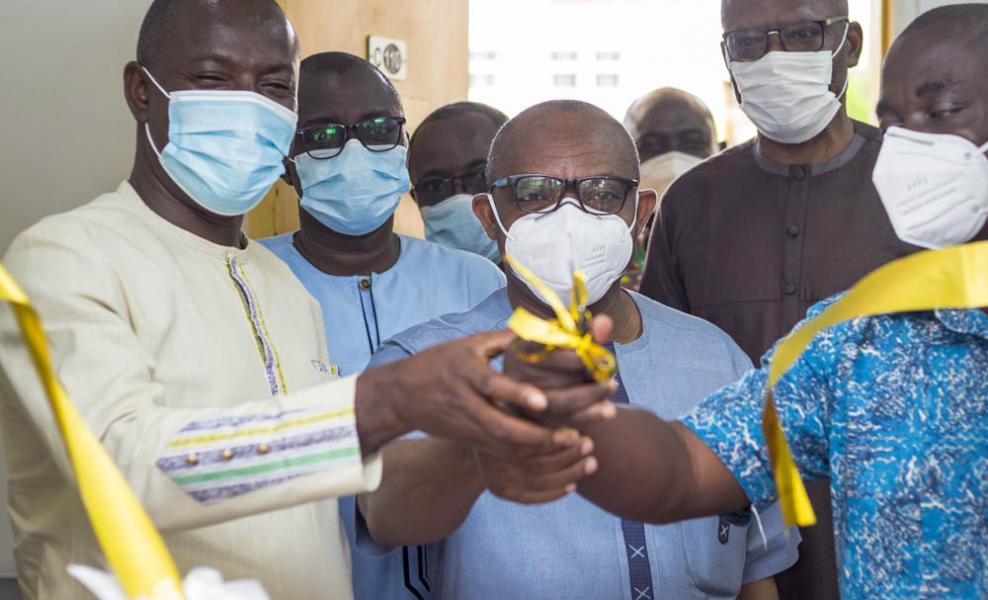 The 1998-year group of the Faculty of Pharmacy and Pharmaceutical Sciences (FPPS), Kwame Nkrumah University of Science and Technology (KNUST), Kumasi has donated three pieces of equipment to the product evaluation laboratory of the Department of Pharmaceutics.
In a brief ceremony on the 1st October 2021, a Tablet Dissolution Test Apparatus, Digital Tablet Disintegration Test Apparatus, and a Tablet Friability Test Apparatus were presented. The pieces of equipment are state of the art and necessary for the evaluation of the quality of formulated solid dosage forms such as tablets.
The Head of the Department of Pharmaceutics, Professor Stephen Yao Gbedema who also happens to be a member of the 1998 year group thanked his classmates for their swift response to the needs of the department. He explained the significance of the donated equipment to teaching and learning as well as research not only in the department but the entire Faculty and the University.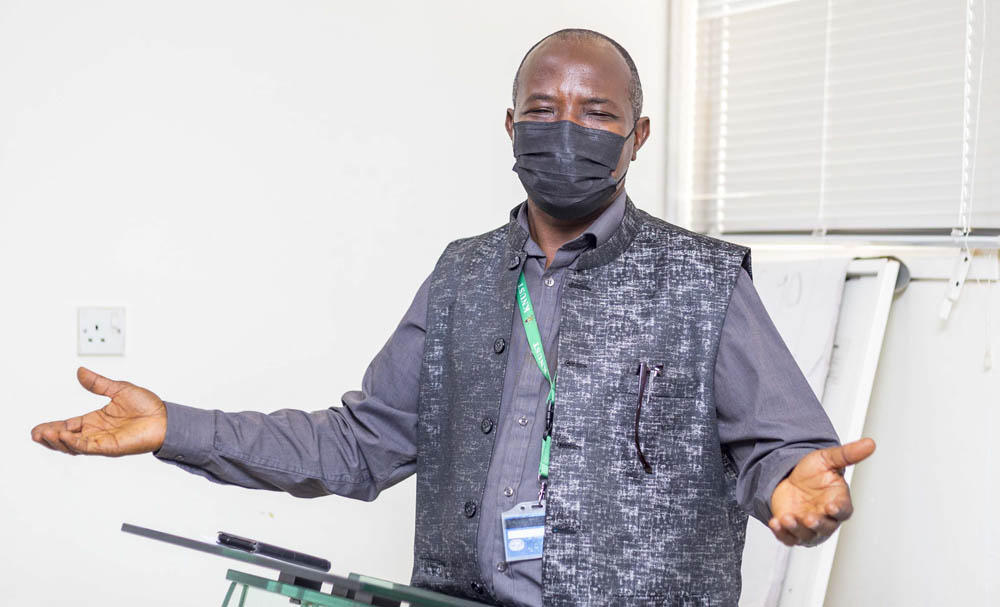 The Vice-Dean of the school of graduate studies, a Professor of Pharmaceutics, Professor K. Ofori Kwakye, expressed his gratitude to the 1998 year ground and reiterated the donated equipment will improve research and help increase the number of postgraduate students the department produces from its MPhil, PhD and MSc Pharmaceutical Technology programmes.
Speaking on behalf of the 1998 year group, Mr. Stephen Bonnah (President of the 1998-year group), Dr. Daniel Amaning Danquah, and Dr. Samuel Osei Asante assured their support to the faculty. They also highlighted other activities the year-group has embarked on which include visitation of retired lecturers.
The Dean of the Faculty of Pharmacy and Pharmaceutical Sciences, Professor  Berko Panyin Anto receiving the equipment on behalf of the Department and FPPS, expressed appreciation to the year group for coming to the aid of their alma mater. He also assured the equipment will be put to good use and faculty was still open to receive more support.
The Provost of the College of Health Sciences Professor Christian Agyare who is also a faculty member of the Department of Pharmaceutics in his address also thanked the 1998 year group on behalf of the management of KNUST and the College of Health Sciences. He mentioned the willingness of the university to support in diverse ways in order to facilitate the process of acquisition of such equipment as was done in this case.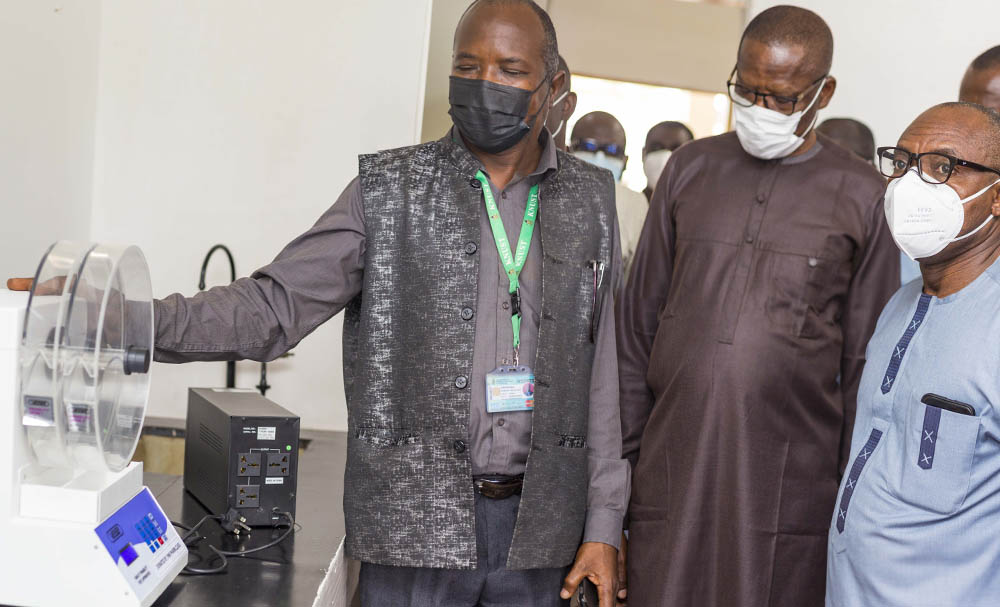 The Department of Pharmaceutics ranked first among the departments of the Faculty of Pharmacy Pharmaceutical Sciences in the recent Quality Assurance and Planning Unit's departmental rankings. Speaking on behalf of the lecturers and researchers, Dr. Mrs. Mariam El Boakye-Gyasi a Senior Lecturer of Pharmaceutics again expressed the appreciation of staff to the 1998 year group.
She was of the hope that with this new equipment, the research output of the department would increase significantly as well as teaching and more practical experience for both undergraduate and postgraduate students.