KNUST's Professor Addresses The UN General Assembly Science Summit On Combatting Filarial Infections And Podoconiosis Diseases In The World
Fri 6 Oct 2023 CHS News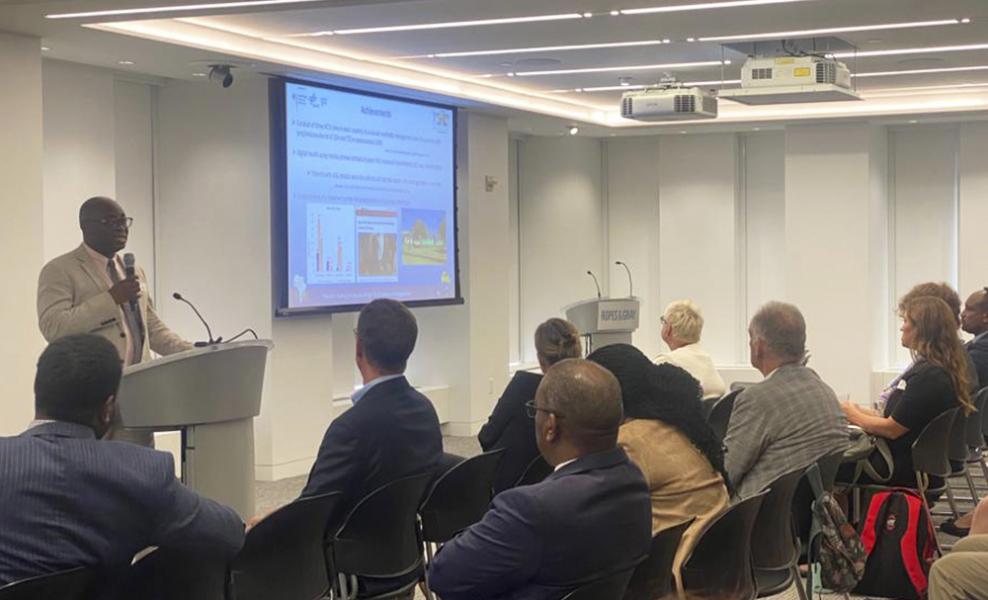 Professor Alexander Yaw Debrah, a Professor of Parasitology and Global Health at the Kwame Nkrumah University of Science and Technology (KNUST), Kumasi, delivered a presentation titled 'Tackling the Obstacles to Fight Filarial Infections and Podoconiosis' at the 9th UN General Assembly Science Summit held in New York City.
The Summit, which convened on September 12, 2023, was dedicated to addressing critical scientific challenges that impact our planet today. The central theme for this year's Summit was "The Role of Science in Achieving the United Nations Sustainable Development Goals (SDGs)."
During his presentation, Professor Debrah highlighted the World Health Organisation's (WHO) development of a new roadmap for 2021-2030, led by the late Dr. Mwele Malecela (Director of the Department of Control of Neglected Tropical Diseases of WHO), who was also a former Principal investigator of TAKeOFF ('Tackling the Obstacles to Fight Filarial Infections and Podoconiosis) Consortium. Notably, this roadmap included podoconiosis (elephantiasis of non-filarial origin) in the LF Morbidity Management and Disease Prevention (MMDP) programs, which focus on addressing significant skin diseases.
TAKeOFF-1's primary objective, he said, was to enhance morbidity management for Lymphatic Filariasis (LF) and podoconiosis. Professor Debrah mentioned some of the ground-breaking achievements, including the Randomised Controlled Trials (RCTs) conducted in multiple countries to document the benefits of hygiene practices for lymphedema management. He also mentioned how under the TAKeOFF project, the use of digital health via mobile phone-based Interactive Voice Response System (mIVRS) by Community Health Volunteers (CHVs) was able to report more elephantiasis cases, especially in remote and rural areas than the traditional paper method used by Ghana Health Service, and urged LF endemic countries to employ this method so they could reach out to more elephantiasis cases in remote areas, thereby achieving the SDG3. He also mentioned how simple foot hygiene training and retraining of elephantiasis patients and their dependents have improved the quality of life of the patients.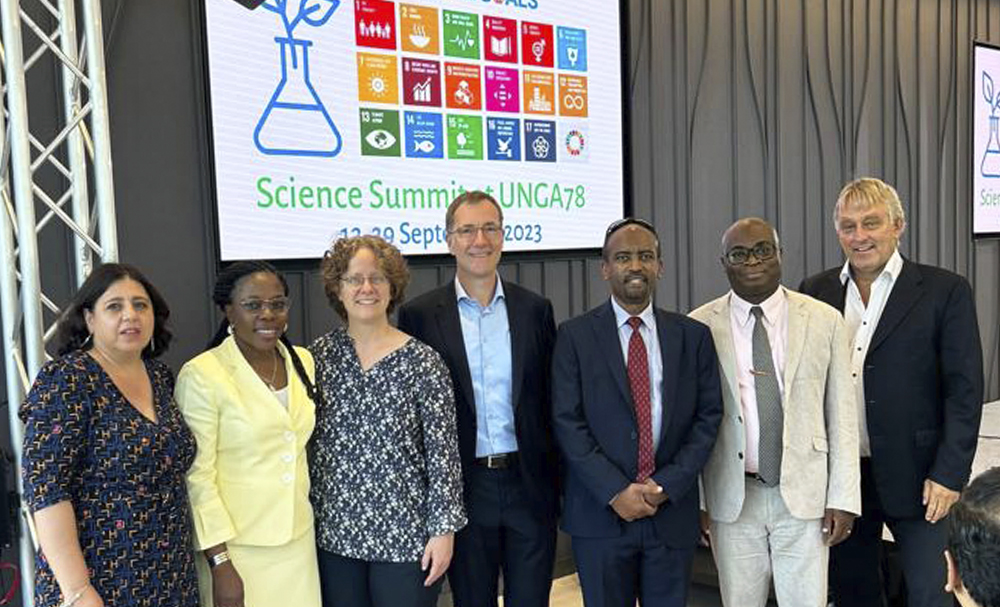 Professor Debrah mentioned how a treatment centre for podoconiosis management was established in Bamenda, Cameroon, with patients receiving rigorous hygiene management instructions and continuous encouragement (re-training) throughout the study.
Turning to TAKeOFF-2, Professor Debrah explained that this phase would still focus on Morbidity Management and Disease Prevention (MMDP) and aims to maintain the momentum towards achieving UN SDGs, aligning with the WHO Road Map 2030 for Neglected Tropical Diseases (NTDs). This phase intends to investigate the sustainability of WHO hygiene protocols when patients receive less intense supervision compared to clinical trials. Furthermore, he said TAKeOFF-2 will include expanding Morbidity Management Centres in Ghana, Cameroon, and Tanzania and will integrate these centres into the national control programs and health systems. The initiative also aims to explore antimicrobial resistance (AMR) in infected skin wounds and during acute attacks (ADL) of elephantiasis patients.
In addition to these initiatives, Professor Debrah elaborated on alternative strategies adopted by the consortium for eliminating LF and onchocerciasis (river blindness). These strategies he said would encompass implementing innovative approaches to accelerate elimination, conducting test-and-treat trials in LF hotspots, employing a test-and-treat approach in onchocerciasis, and leveraging the capacity built during TAKeOFF-1 to carry out additional funded clinical trials.
In addition, Professor Debrah discussed networking initiatives and capacity building, emphasizing the value of North-South and South-South interactions and partnerships.
The TAKeOFF consortium, which is supported by the German Ministry of Education and Research (BMBF), has made significant progress in the achievement of SDGs 3, 4, 5, 8, and 17.