Professor Victoria Bubunyo Bam, the New Vice Dean of the Faculty Of Allied Health Sciences
Mon 28 Nov 2022 CHS News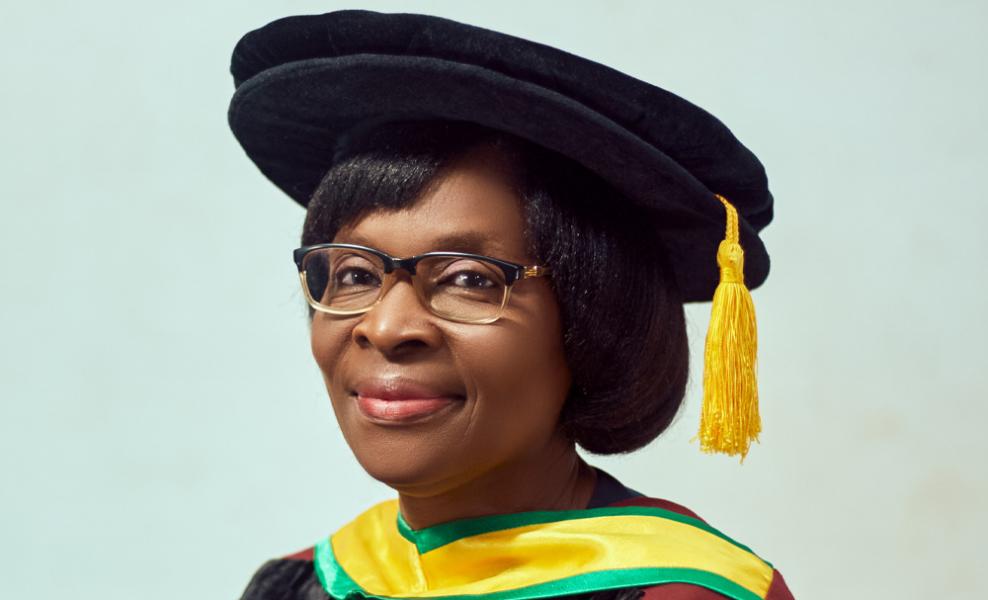 Professor Mrs.Victoria Bubunyo Bam has been appointed as the new Vice Dean of the Faculty of Allied Health Sciences, KNUST. She assumed her new position on the 1st of November 2022.
Professor Bam has her undergraduate training in Nursing at the University of Ghana, Legon, and pursued her graduate studies in Health Services Planning and Management at KNUST. She also undertook postgraduate studies in Community Health as a split programme between KNUST and DBL-Institute for Health Research and Development, University of Copenhagen, Denmark.
She is a registered nurse with Midwifery and Public Health Nursing backgrounds. She practiced as a professional nurse and midwife with clinical work experiences at the Korle-Bu and Komfo Anokye Teaching Hospitals. Prof. Bam is a pioneer lecturer of the KNUST Department of Nursing and was instrumental in the development of the academic programmes of the department.
Professor Bam is a Fulbright Scholar who served as a Scholar-in-Residence at Millikin University, Illinois, USA for the 2019-2020 academic year where she taught Global Health, Community Health Nursing, and Transcultural Nursing. She is a member of the Governing Council of the Africa Forum for Research and Education in Health (AFREhealth. She is an external assessor and examiner for School of Nursing and Midwifery in a number of universities. She is a foundation fellow of the Ghana College of Nurses and Midwives and a fellow of the West African College of Nurses
Her areas of specialization are; Public Health and Health Service Management and also her interests in the aspect of research are; Public Health interventions in Maternal and Child Health, Diabetes, Pain Management, and Emergency care.
The College of Health Sciences congratulates Professor Victoria Millicent Bam on his appointment as the Vice Dean of the Faculty of Allied Health Sciences and wishes her the very best in her tenure.