SMD Class of 1989 donates Smart Televisions to Alma Mata
Wed 27 Apr 2022 CHS News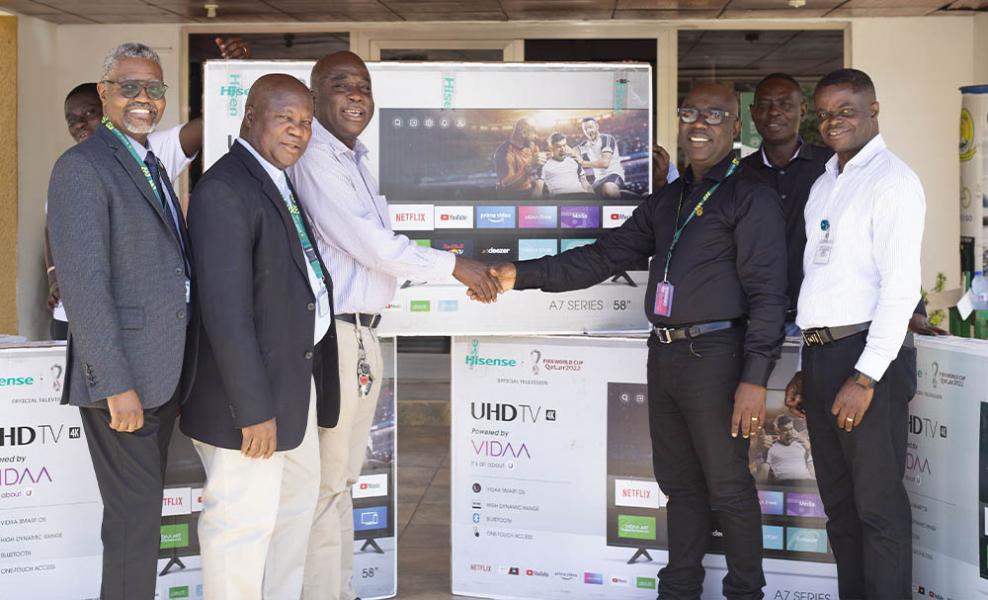 The 1989 Class of the School of Medicine and Dentistry (SMD) has donated five (5) 50 inches Smart Digital Smart Televisions valued at Ghc 23,500.00 to support the academic activities of the Medical School on Tuesday, 19th April 2022.
Professor Daniel Ansong, the Dean of the School of Medicine and Dentistry expressed his delight for the kind gesture from the 1989 year group. He stated that due to the Covid-19 pandemic, the School has moved to more audiovisual learning and the donation will enhance teaching and learning with its smart features. He also appealed to all other alumni groups to help resource the teaching areas of the school.
The class of 1989 was represented by Professor Ben Eghan, Professor Osei Akoto and Dr. Ernest Osei Bonsu, Head of the Oncology Department - Komfo Anokye Teaching Hospital (KATH). Professor Ben Eghan in his remarks stated the donation was a response to the call of SMD for support and also a follow-up to the previous donation made by the 1993 year group on the 2nd of April 2022. He also appealed to the SMD management to create a platform to connect them as an alumni on the school's activities.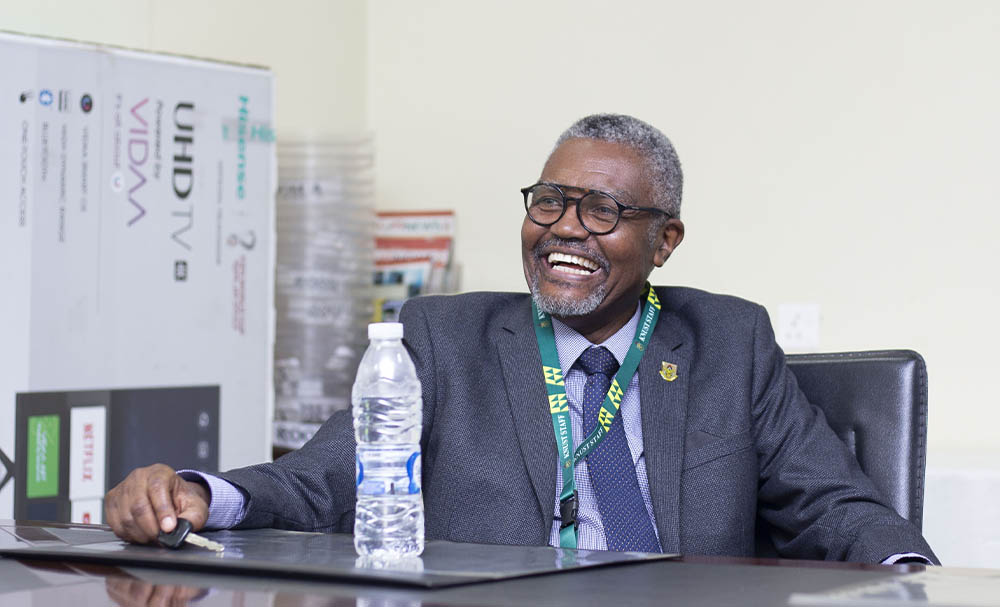 Professor Joslin Dogbe, the chairman for the SMD alumni committee thanked the 1989 year group for the donation and appealed to other alumni groups to support the course of the School of Medicine and Dentistry.