TRIBUTE TO PROFESSOR SIR ELDRYD HUGH OWEN PARRY
Mon 21 Nov 2022 CHSNews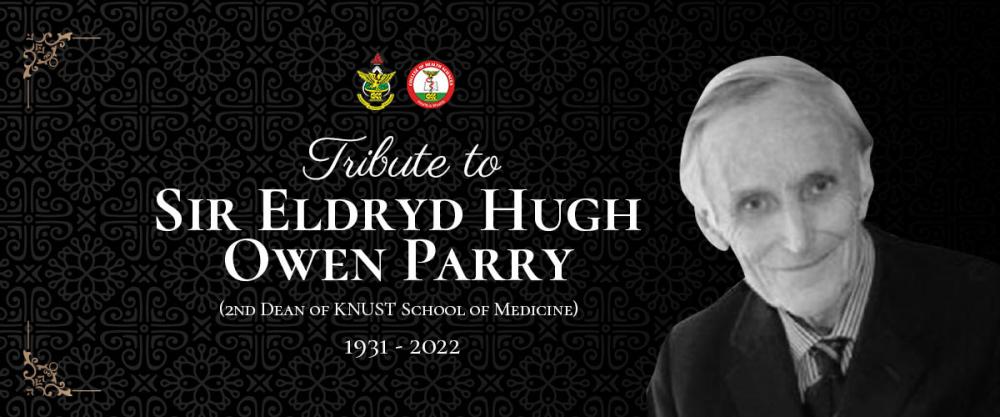 The Staff and past Students  of the School of Medicine and Dentistry previously known as School of Medical Sciences of the College of Health Sciences, Kwame Nkrumah University of Science and Technology, Kumasi, are saddened by the the news of the passing of Professor Sir Eldryd Parry, our former Dean (1980-1985), He was a world-leading clinical scientist and pioneering researcher. Professor Parry passed on the 13th of November, 2022, aged 91 years.
Eldryd Parry studied medicine at Cambridge and Cardiff.  He worked at the Royal Postgraduate Medical School in London before secondment to University College Hospital, Ibadan, Nigeria, in 1960 where he worked till 1963. In January 1966 he returned to Africa to the Haile Selassie I University, Addis Ababa and left in 1969 to take the Chair of Medicine at Ahmadu Bello University, Zaria, Nigeria. In 1977 he became the Foundation Dean of Medicine at the University of Ilorin, Nigeria, where he introduced a radical community-based medical training programme, COBES.
From 1980 to 1985 he was Dean and Professor of Medicine at the the School of Medical Sciences, Kwame Nkrumah University of Science and Technology, Kumasi, Ghana. This was the time in the life of our then five-year-old Medical School. Besides his invaluable leadership, teaching, mentoring and administrative roles as Dean, he became one of the main stabilizing pillars for the subsequent growth of the medical school. He used his vast network of medical educational links to attract personnel and resources, mainly from the UK and other established Medical Schools in Africa, to contribute to teaching and the realization of producing the first batch of medical doctors from Kumasi in 1982.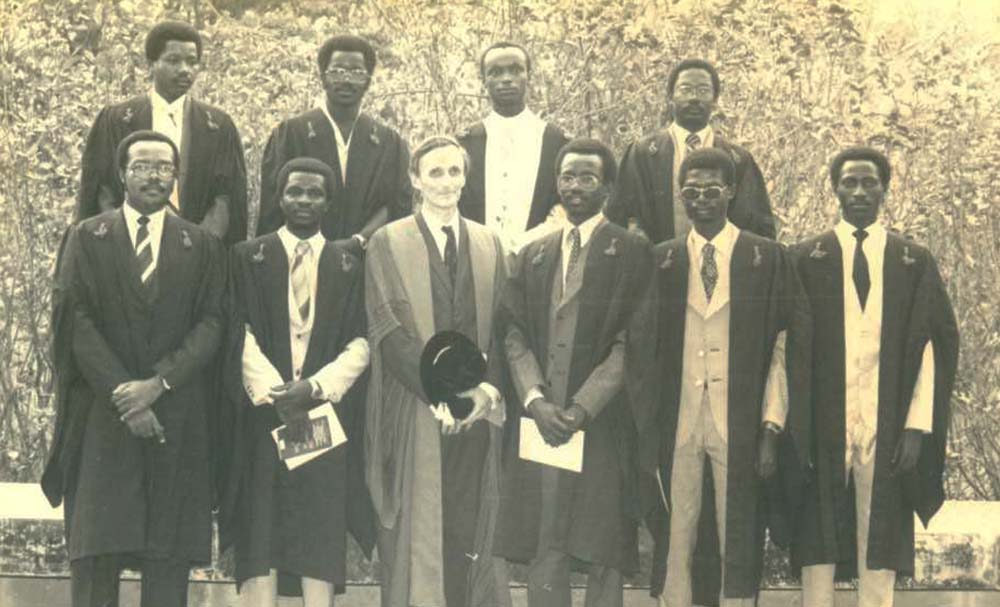 He was senior editor of Principles of Medicine in Africa until 2009 (4th Edition, Jan 2013). He was an Honorary Fellow at Cardiff, Emmanuel College Cambridge, the London School of Hygiene and Tropical Medicine, the Royal College of Surgeons of England, the College of Physicians and Surgeons of Ghana, and a Foundation Member of the Faculty of Medicine and Surgery of Amoud University, Somaliland. In 1988 he founded the Tropical Health Education Trust (THET), which he chaired until 2007. He was given a lifetime achievement award by the Royal Society of Tropical Medicine and Hygiene in 2007. He received the OBE in 1982 and was appointed KCMG in 2011.
He will be fondly remembered for his immense contribution to the teaching and practice of Medicine in Africa