141 CHS students benefit from the SONSOL Project
Fri 29 Jul 2022 CHS News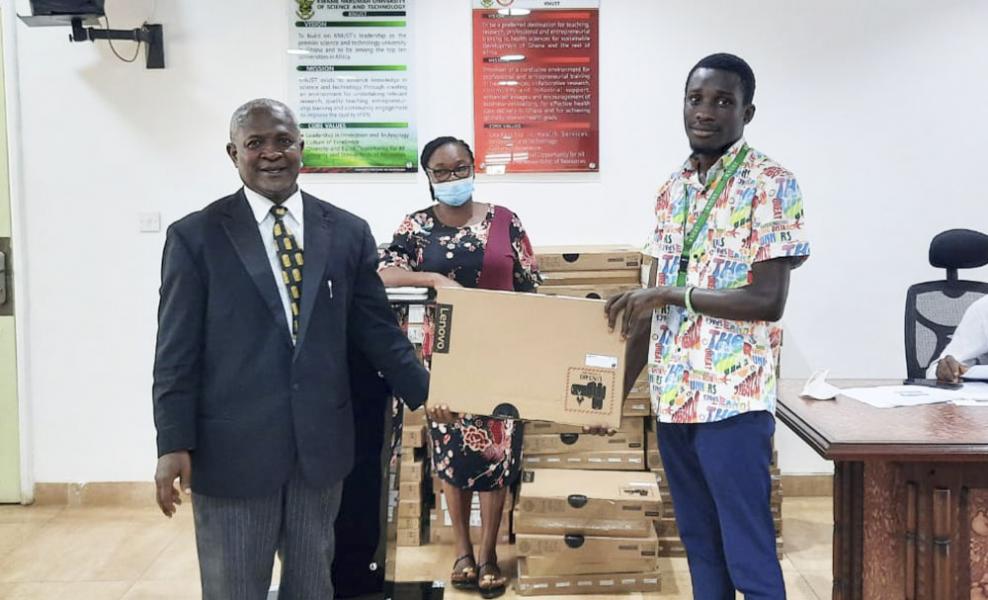 One hundred and forty-one (141) students from the College of Health Sciences, Kwame Nkrumah University of Science and Technology (KNUST) have benefitted from the Vice-Chancellor's vision to support One Needy Student with One Laptop' dubbed the (SONSOL) Project.
The Management of the Kwame Nkrumah University of Science and Technology (KNUST) in collaboration with its partners distributed Seven Hundred and Ninety-Three (793) laptops valued at Three Million Nine Hundred and Sixty-Five Thousand Ghana Cedis (GH¢ 3,965,000.00) to brilliant but needy students in the University. The laptops distribution and presentation ceremony was held on Monday, 18th July 2022 at the Great Hall.
The SONSOL Project which was launched last year and saw 604 laptops distributed to brilliant but needy students of KNUST is a Management initiative to ensure that needy students who do not have the means to purchase laptops are supported with one to enable them actively participate in their academic activities.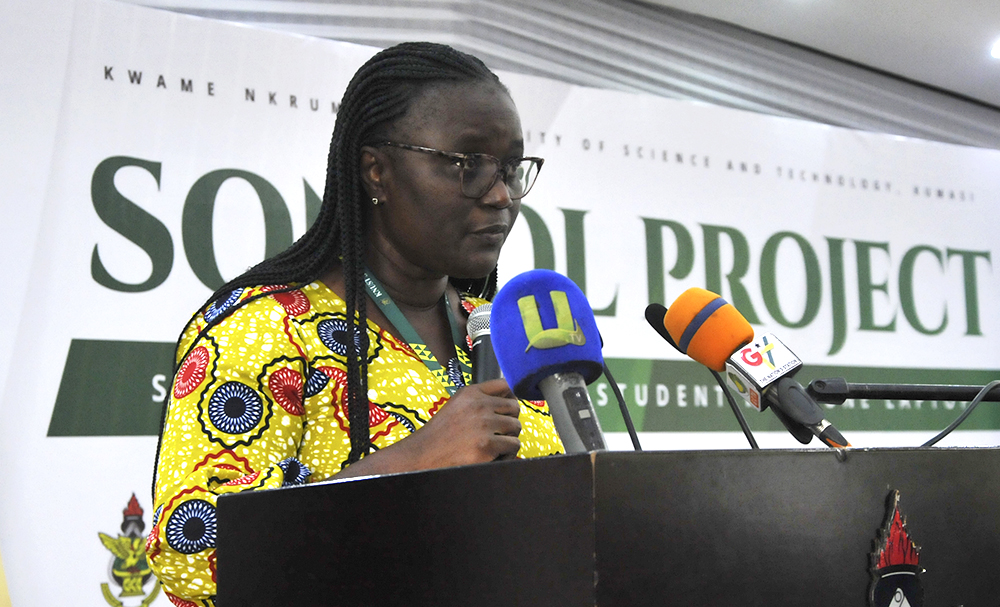 In her remarks, the Vice-Chancellor, Professor (Mrs.) Rita Akosua Dickson stated that with the advent of the Covid-19 pandemic which led to the 30% online teaching policy, it became evident that some brilliant but needy students were struggling to access teaching and learning, therefore, they needed some form of support to help them in their online studies. 'KNUST believes in an all-inclusive education. We are, therefore, committed to ensuring that none of our students are left behind as we work towards training their hearts and minds to respond to the demands of industry', she added.
Professor (Mrs.) Dickson on behalf of Management thanked the donors for coming to the aid of the students and for supporting the Digitalisation vision of the University. She emphasised that the SONSOL Project, since its inception has distributed a total of One Thousand Three Hundred and Ninety-Seven (1,397) laptops to selected brilliant but needy students. She further seized the opportunity to call on other organisations, individuals, and philanthropists to contribute to this worthy cause. 'We encourage corporate organisations and individuals to come to our aid by supporting our under privileged students with more laptops. No contribution is too small', she appealed.
The Vice-Chancellor disclosed that the beneficiaries of the Project are selected after going through rigorous selection process to ensure that only qualified students benefit from this initiative. She, therefore, urged the students to put the laptops to good use and work hard so that they would be able to help others in the future.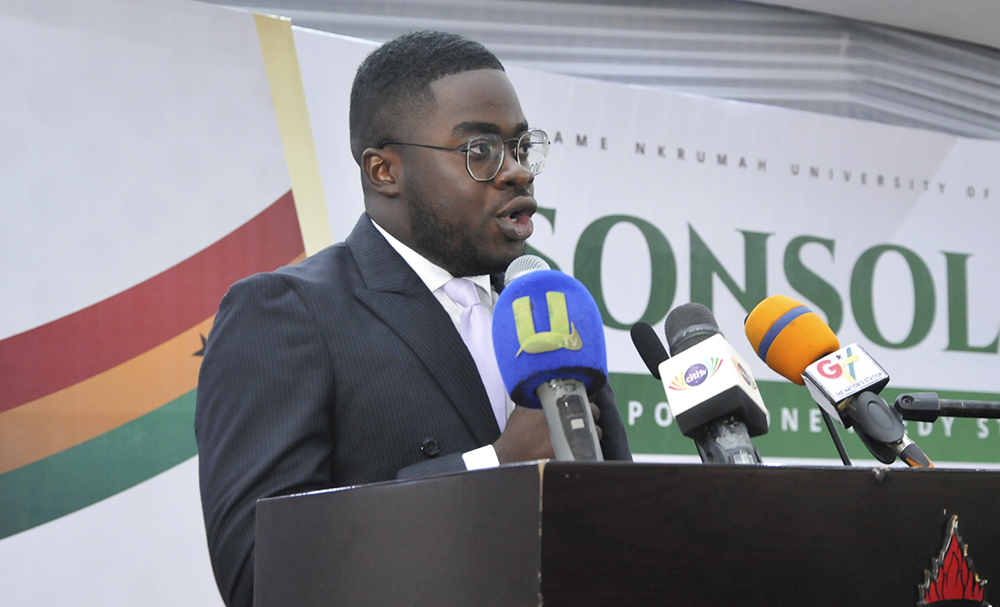 The President of KNUST Students' Representative Council (SRC), on behalf of the students expressed much gratitude to Professor Dickson for initiating such project. He also thanked the donors for the laptops given to the students and promised on behalf of the students to keep the computers in good shape and utilise them for their intended purpose. Mr. Abuah revealed that Management after listening to a tabled concern from the SRC is aiming to extend WIFI access to the over 40,000 students who reside off-campus, thus, lauded the Vice-Chancellor and Management for taking the welfare of students at heart.
The donors, Mr. Akoi Larbi; Manager for Communications, Stanbic Bank Ghana PLC; Mrs. Afua Oduro-Kwarteng, Branch Manager Ecobank; Mrs. Adwoa Asenso, Area Manager, State Insurance Company (SIC) PLC; Mr. Stephen Tawiah, Area Manager, KEK Insurance Brokers; all recounted how touched they felt after listening to the humbling stories of the beneficiaries and promised to increase their support to other needy students. They also appealed to other organisations to join them to support these brilliant students to achieve their dreams.
Other organisations and individuals who supported the project were Consolidated Bank Ghana (CBG), Ghana Institute of Surveyors (GhIS), Agricultural Manufacturing Group (AMG), Newmont Ghana, Vesterline Company Ltd, Cal Bank Ghana Ltd, MyTurn, Andysap Furniture, Multinec, Mr. Frederick Attakumah, Mrs. Bernice Asamoah, SRC KNUST, GRASAG KNUST, NUGS KNUST and Distance Learning Students Association (DLSA).