CHS commences the New Year with a Thanksgiving Prayer Session
Wed 1 Feb 2023 CHS News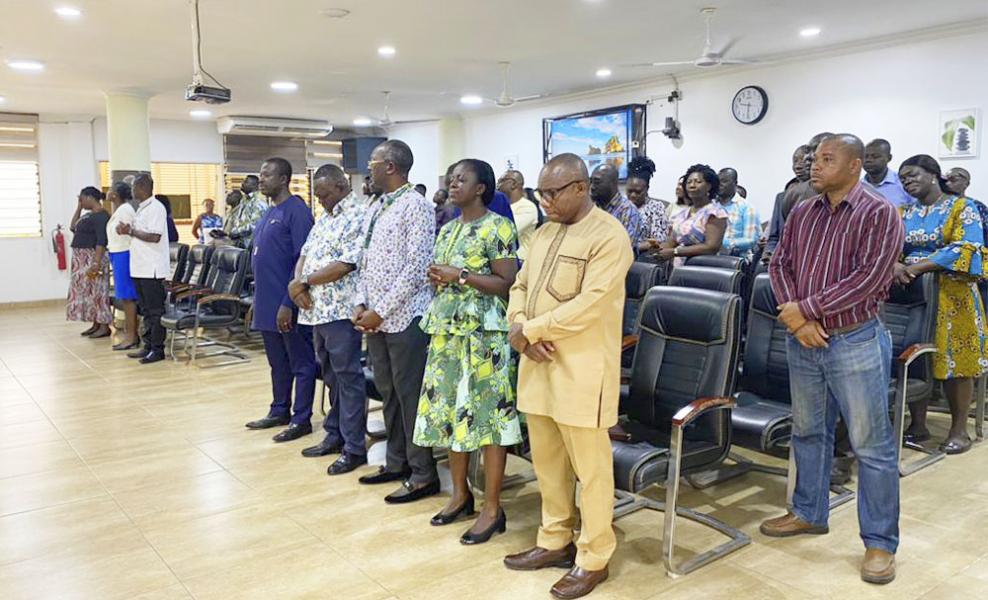 The College of Health Sciences (CHS) staff on 5th January 2023 commenced the new academic year with songs of praise and thanksgiving to God for the progress of the College in the previous year and also celebrating some members for their immense contribution and service.
The lively programme which took place at the College's Board was moderated by Rev. Prof. Charles Ansah. He recounted some positive events and progress CHS has chocked over the years which he attributed to the grace of God. Speaking on the theme; "Rejoice: because the Lord is in control", Rev. Prof. Charles Ansah charged the staff to trust in God for all dependencies. "Do not go to man because flesh and blood because is limited in power, but God can provide all according to his riches and glory" he added.
He also urged the staff to rejoice in the Lord and march forward in the year 2023 to achieve excellence in all tasks.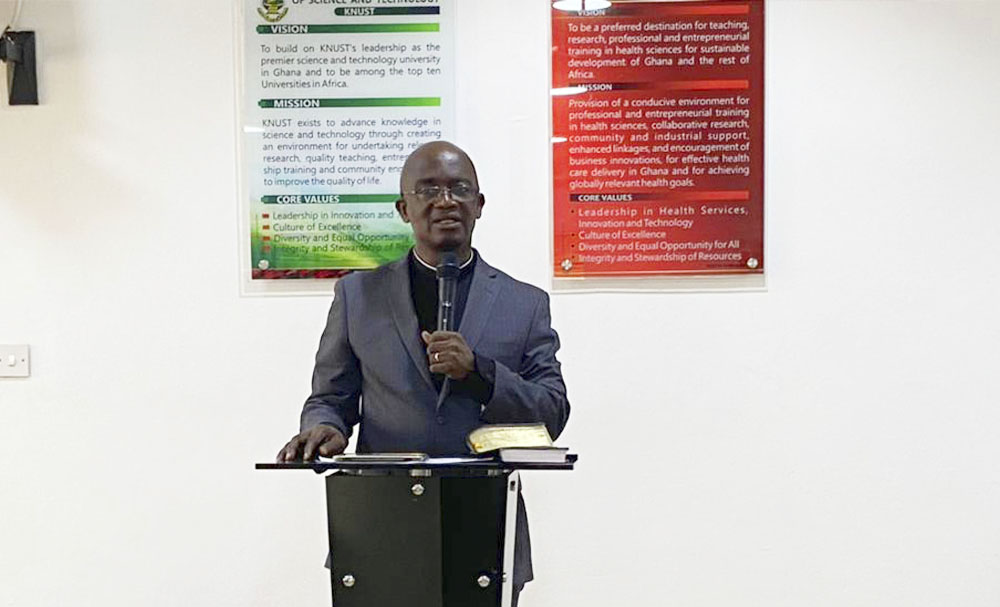 An offering was given towards the "so me so" initiative of the Provost Office. The "so me so" initiative is instituted to support needy students within the College of Health Sciences financially and with other educational materials. Prof. Agyare expressed his gratitude to the senior members for their contribution to this course. "The College of Health Sciences continues to be the leader in every aspect of the University's mandate, therefore I urge all newly appointed staff to contribute their quota towards the continued success of the College" he stated.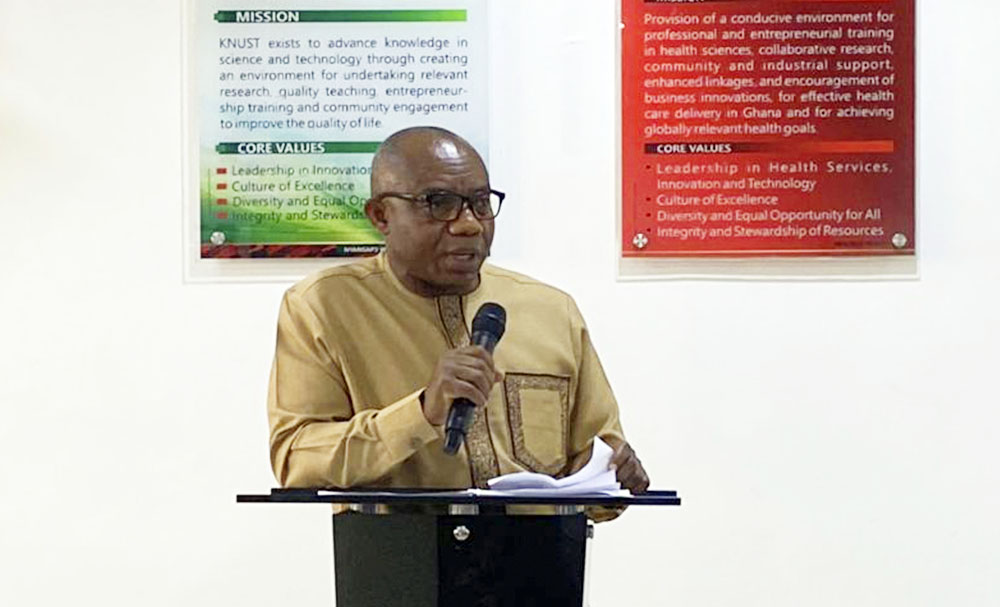 The staff present paid a glowing tribute to all departed souls within the College and honoured the retiring staff for their immense contribution and service to CHS and the University as a whole.  The retiring staff are Prof. Kwabena Ofori-Kwakye, Prof. Joslin Alexei Dogbe, Dr. (Mrs.) Emma Sethina Adjaottor, Dr. Joseph Kwasi Adu, Richard Appiah-Nkyi Esq., Dr. Peter Cornelius Armah, Dr. Eliezer Kofi Togbe, Ms. Rita Amankwatia, Mrs. Rose Barimah, Ms. Comfort Nyamekye, Ms. Grace Kusi, and Mr. Clifford Osafo Asare.