Delegation from University of Lille visits the College of Health Sciences, KNUST
Fri 27 May 2022 CHS News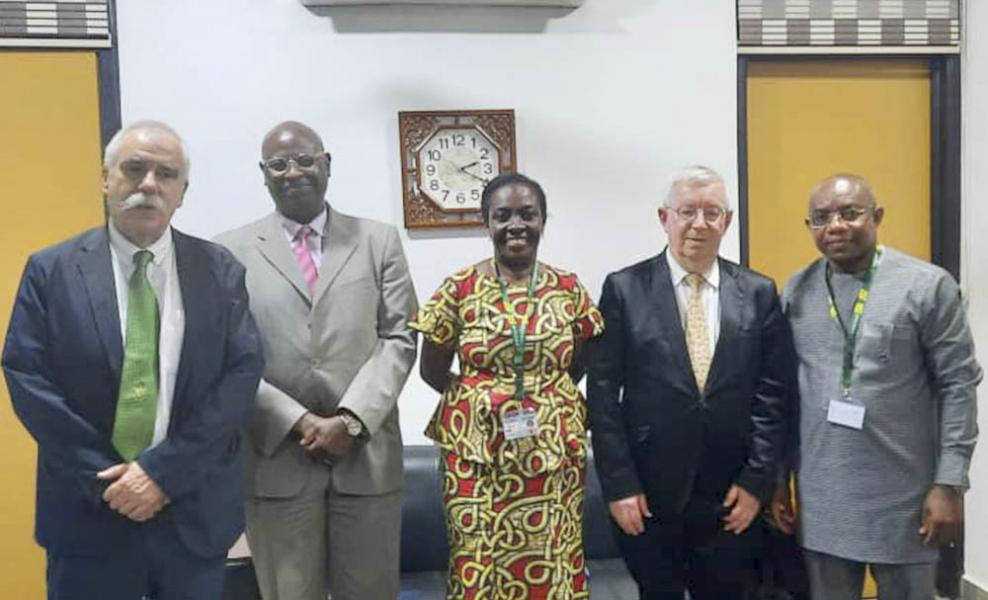 A delegation from the University of Lille and the French Embassy in Ghana has paid a visit to the College of Health Sciences, KNUST. They were welcomed by the Provost, Professor Christian Agyare, Mr. Richard Appiah-Nkyi the College Deputy Registrar and Professor Esme Manful, the Vice Dean of IPU on the 6th May 2022 at the Provost's office.
Professor Didier Gosset, the Honorary Dean of the faculty of Medicine of the University of Lille expressed gratitude for the warm welcome shown towards them. He explained that their visit formed part tour in KNUST. The team emphasized KNUST's significant achievements in the Sub-region and in Africa as a whole, as well as their future ambitions to collaborate with the College of Health Sciences in research, staff, and student exchange programmes.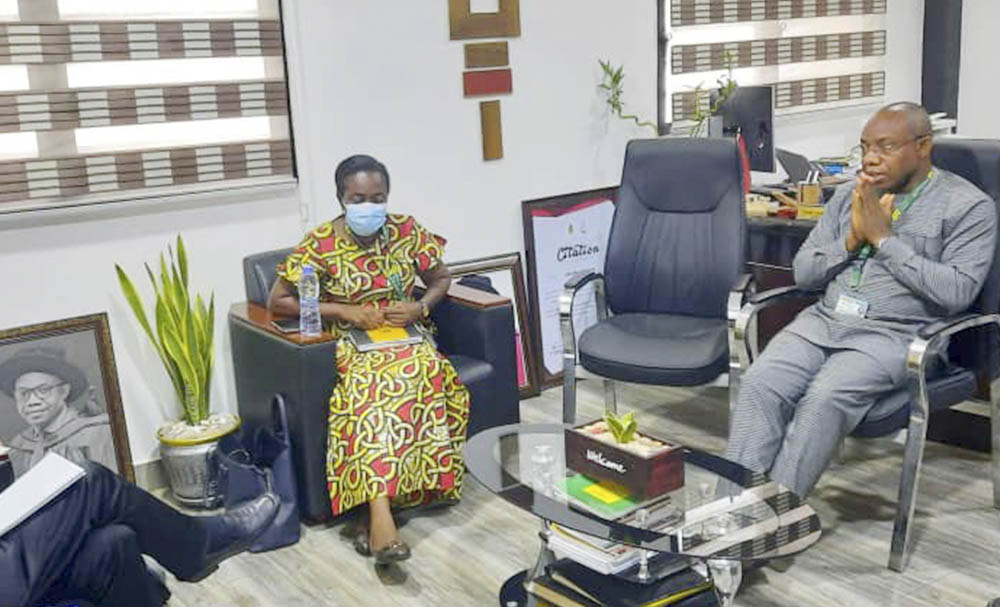 Professor Christian Agyare highlighted the College's values and achievements in areas of research, academic excellence and facilities. He also cited that the College of Health Sciences has had multiple collaborations with other international institutions hence the management of the College will put in place measures to make this initiative a success. Professor Agyare suggested that the possible collaboration should be more focused on Medicine, Physiotherapy and Sports Science. He indicated that the Department of Physiotherapy and Sports Science is a new programme in the College therefore the collaboration will be beneficial in equipping the staff and students of the department.