Department of Epidemiology and Biostatistics interviews MPhil applicants for the 2022/2023 academic year
Wed 21 Dec 2022 CHS News
The Department of Epidemiology and Biostatistics of the School of Public of Public Health, KNUST has conducted an interview session to select exceptional and qualified students for Master of Philosophy in Field Epidemiology and Applied Biostatistics for the 2022/2023 academic year on the 6th and 7th of December 2022. 
The department as a yearly routine in their admission process holds such interview sessions to test applicants on critical thinking abilities, general knowledge about the programme and their field of work and its relation to the programme they have applied. This is to identify the best and outstanding candidates.
The interview commenced with an aptitude test and later followed with an oral interview where applicants were presented before a panel of four members who screened and questioned the applicants to get more insight into their educational background, current employment and its relation to the programme applied for, also to the find the financial capabilities of the applicants.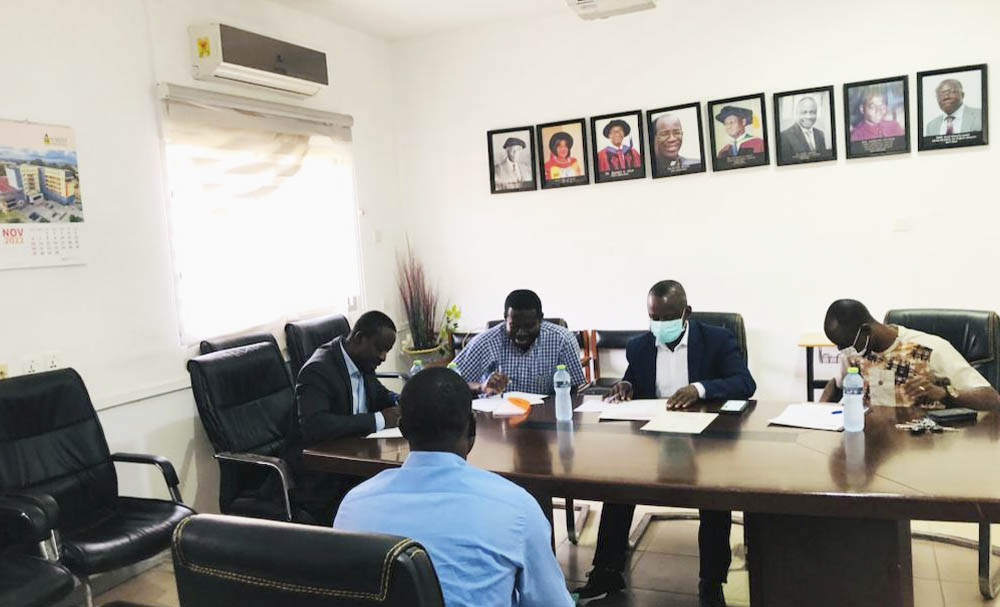 The  Vice Dean of the School of Public Health and chairman of the panel Prof.Emmanual Nakua stated that the programme is competitive and involving hence applicants selected must be dedicated and willing to commit to the intensive nature of the graduate studies. "As a  department, we seek to find highly competent candidates to enrol for the academic year", he added.
Some applicants also provided feedback on the interview process," It was intensive and flexible at some point but I like how the panel members asked questions on our educational background, it really put me on an edge as I racked through my brains to find answers to things taught back in school", one of the applicants recounted.
In general, the interview process was successful with over 50 applicants interviewed. Selected applicants will soon be getting their letters of admission for the academic year 2022/2023.