Health Sciences Students Association embarks on series of tutorials for students
Thu 31 Mar 2022 CHS News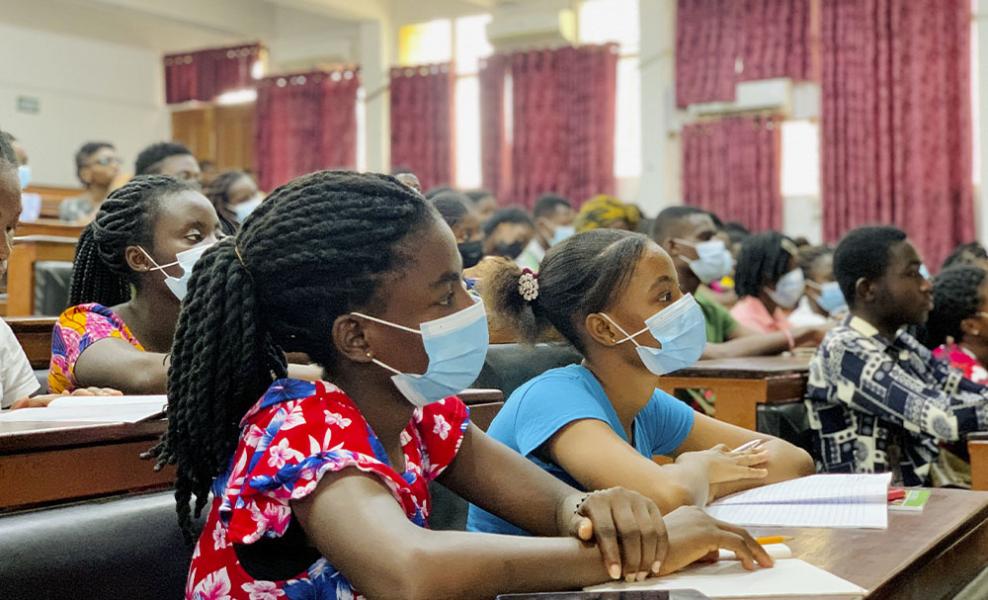 The Health Sciences Students Association (HESA) has embarked on a series of tutorials for students within the College of Health Sciences, KNUST as part of its Aid Policy. The tutorials were initially organized for students who had re-sits. In their quest to improve studies and "minimize casualties" after exams, HESA is doing these tutorials on courses that are studied across all departments.
The first phase of the tutorials started on 12th March 2022 and will continue till mid-sem. The tutorials have recorded encouraging attendance and the leadership of the HESA is highly optimized for better organization of subsequent innovative programmes.
Students expressed their joy for what the student leadership is doing for them and they are looking forward to more educational opportunities and aid from the student front.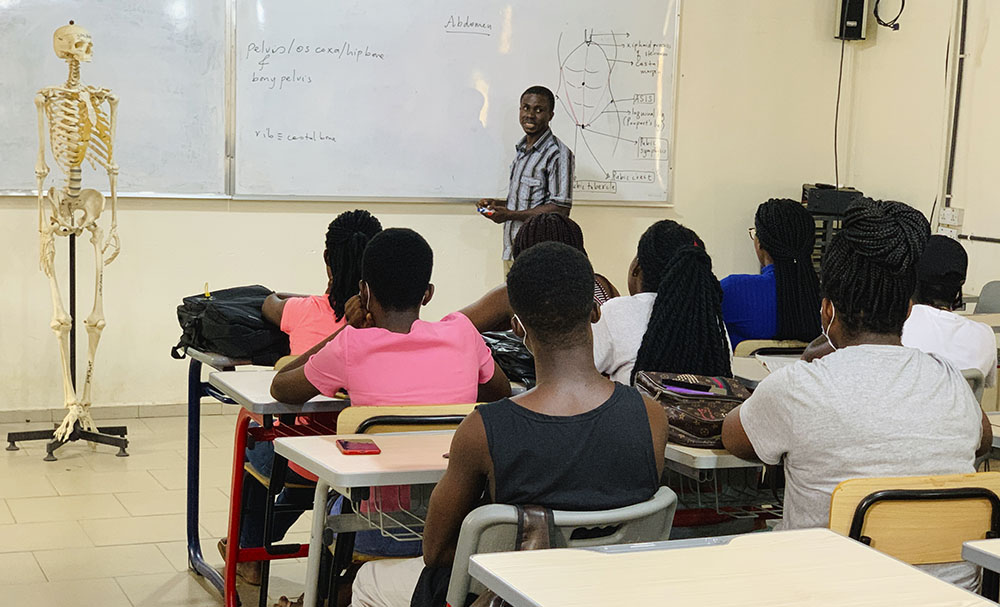 The Health Sciences Students' Association (HESA), is the college's premier association for students reading various programmes under the College of Health Sciences, KNUST. HESA happens to be the only student association at the college level for Health Sciences students in Ghana and was formed with the intent of bringing an end to the rotational leadership of students under the College of Health Sciences at the SRC parliament. This rotational leadership did not provide the needed representation and as such failed to address the key issues of the student body. The formation of the Health Sciences Students' Association has thus promoted solidarity among students in the various health disciplines by bringing them under one umbrella.
The Association is made up of over 9,000 students from ten sub-college associations, namely: School of Medical Sciences, Faculty of Pharmacy, Herbal Medicine, School of Veterinary Medicine, Nursing and Midwifery, Medical Laboratory Technology, Medical Imaging, Physiotherapy and Sports Science, Disability and Rehabilitation Studies and Physician Assistantship.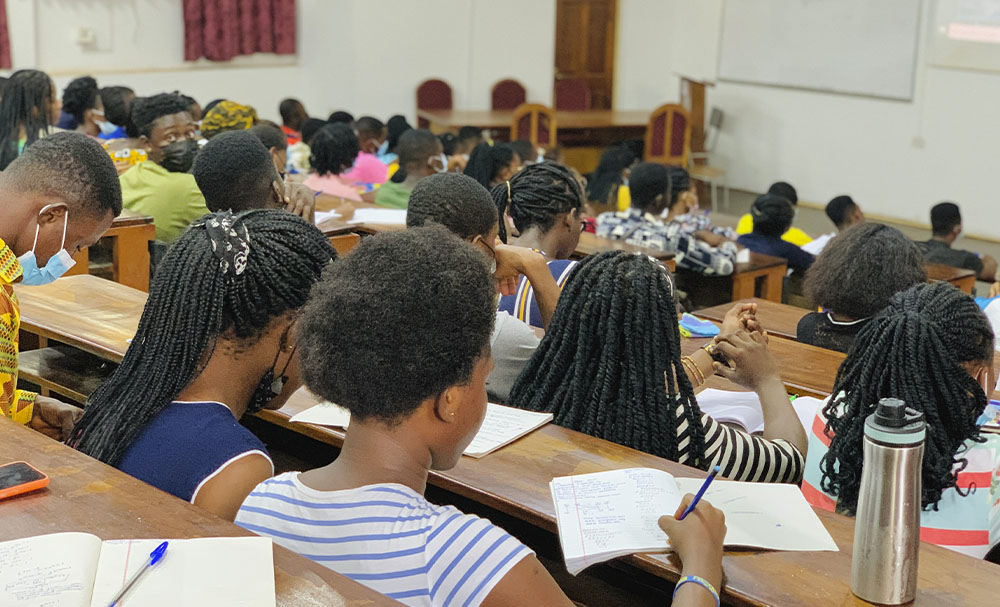 The Association, in accordance with its constitution, plays its role in addressing the general welfare and securing unbreakable ties of fraternal solidarity among members. This is done by serving as a voice of the student body to address issues that will be necessary for a smooth academic environment.
HESA also builds cordial relationships with other Institutions of learning within and outside Ghana for mutual benefits and also plays a major role in giving back to society through outreaches, community projects, public education on social and health issues and many others.