KNUST awards Outstanding Health Training Institutions and Students
Mon 13 Mar 2023 CHS News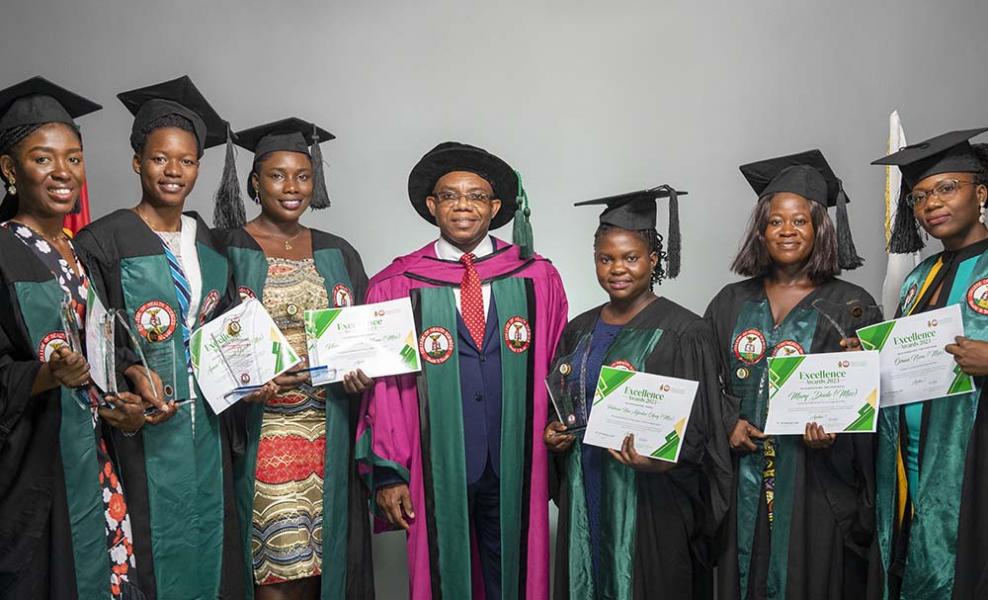 The College of Health Science of the Kwame Nkrumah University of Science and Technology (KNUST), has rewarded students and outstanding health training institutions in the 2021/2022 academic year on the 9th February 2023 during the virtual graduation ceremony for Ministry of Health Training Institutions.
Five outstanding students and training institutions running degree and diploma nursing in Public health, Midwifery and General Nursing programmes were presented with plaques and certificates in honour of their recognition.
Professor Victoria Bam the Head of the KNUST Nursing Department and Vice-dean of the Faculty of Allied Health Sciences announced the awardees and congratulated them, stating that KNUST recognizes their hard work.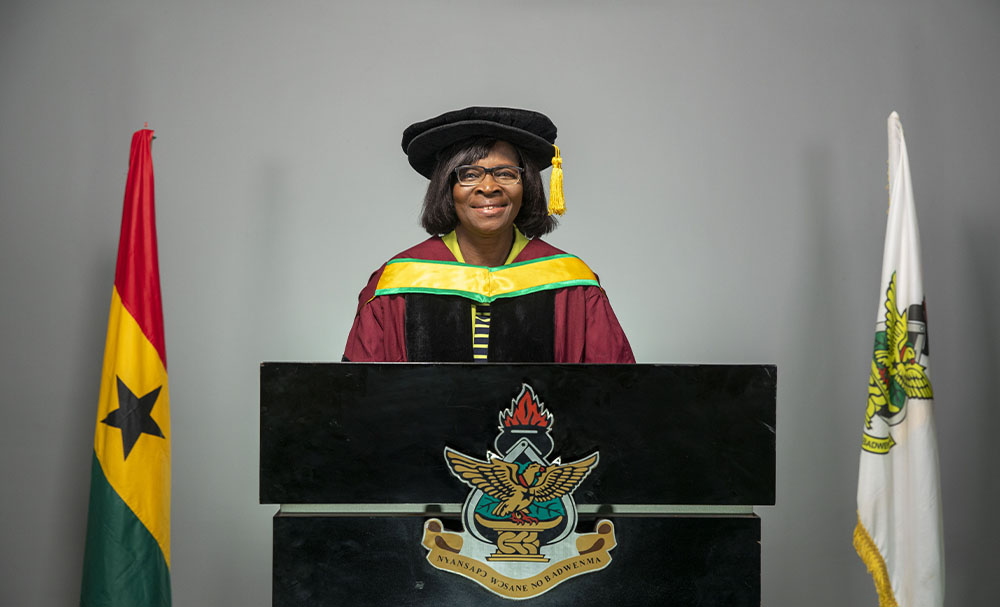 Community Health Nurses Training College in Akim Oda, College of Nursing in Ntotroso, Midwifery Training College in Tumu, College of Community Health Nursing in Winneba, and Nursing and Midwifery Training College in Sunyani were rewarded for their outstanding academic performance and continuous collaboration with KNUST in training and education of midwives and nurses.
Miss Alberta Agyemang Osei from the Teshie Nursing and Midwifery Training College emerged as the valedictorian with two other awards to his credit. In a valedictory speech, she attributed her success to hard work and perseverance.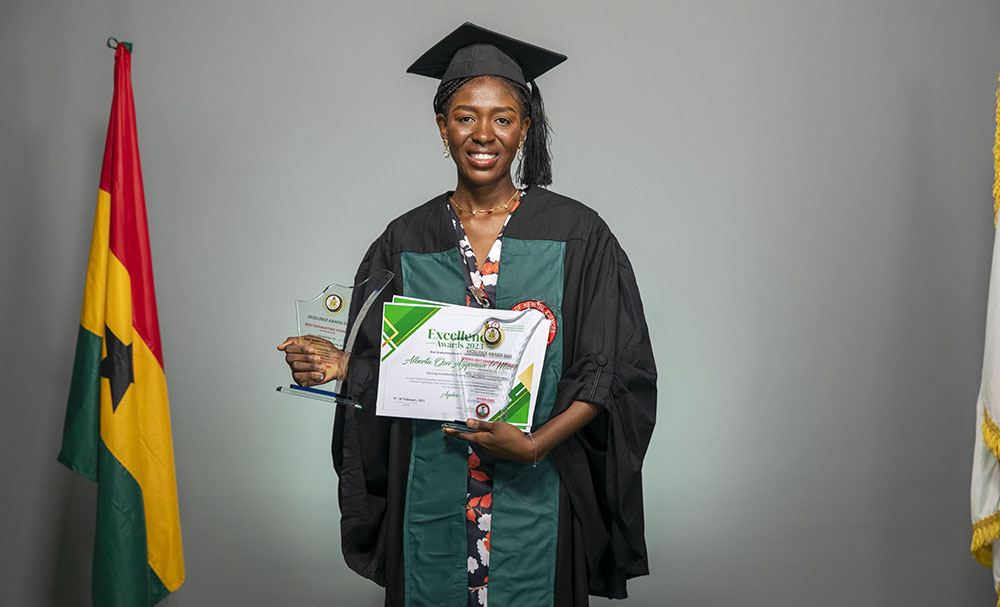 The full list of the Student awardees is as follows:
Miss Mary Doole – Best Graduating Student in Public Health Nursing, Diploma Terminal Programme

(

Community Health Nurses Training College, Akim Oda

)

Miss Alberta Agyemang Osei – Best Graduating Student in General Nursing, Diploma Upgrade Programme (Teshie Nursing and Training College)

Miss Alberta Agyemang Osei – Overall Best Graduating Student in Diploma Upgrade Programme (Teshie Nursing and Training College)

Miss Benedicta Quansah – Best Graduating Student in Midwifery, Diploma Terminal Programme (Nursing and Midwifery Training College, Keta)

Miss

Patricia Naa Adjorkor Okpey

– Best Graduating Student in Midwifery, Diploma Terminal Programme (

Nursing and Midwifery Training College, 37 Military Hospital, Accra

)

Miss

Vera Unicrister Mpim

– Best Graduating Student in Midwifery, Diploma Terminal Programme (

Nursing and Midwifery Training College, Asankragua

)

Miss Osman Nura - Best Graduating Student in Public Health Nursing, Diploma Upgrade Programme (

College of Community Health Nursing, Winneba

)

Miss

Janet Apuri  Weperi

– Overall Best Graduating Student in Diploma Upgrade Programme (

Nursing and Midwifery Training College, Tamale

)

Miss

Janet Apuri  Weperi

– Best Graduating Student in General Nursing in Diploma Terminal Programme (

Nursing and Midwifery Training College, Tamale

)