Study in opportunities in the USA
Tue 8 Jun 2021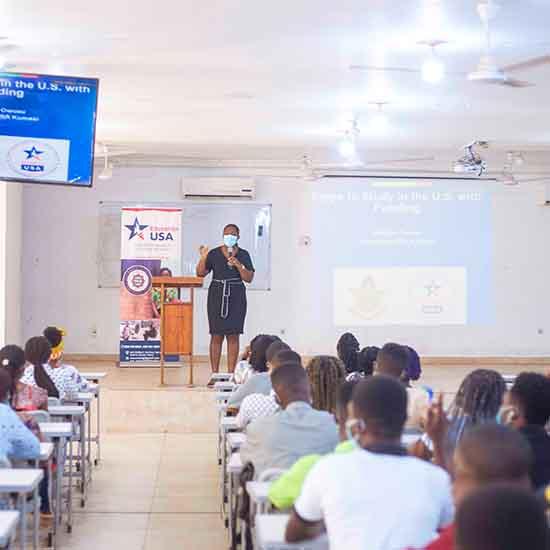 The College of Health Sciences of the KNUST and the Health Sciences Students Association ( HESA ) have organised a seminar on the "Study Opportunities in the USA" at the New Pharmacy lecture room 1 on the 13th of May 2021. The event hosted over 200 participants who were mainly students from the College of Health of Sciences and a few from the College of Engineering, with some live participants and others online.
The guest speakers for the event were from Education USA, a US government network of Education and Supervising centres. The main speaker of the event, Mrs Marilyn Owusu, began her presentation by engaging the audience with a quiz. She asked the audience about number of universities in the USA, the students tried luck on some answers but one gentleman provided a close range answer and was awarded for his effort.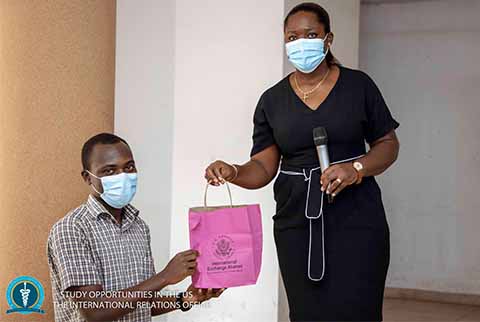 She talked about five steps into getting study opportunities in the USA but focused on three main areas which were: "Researching on your study options", "How to finance your studies" and "How to complete application forms". Her presentation was followed by an interactive questions and answers session. Some of the questions asked was how identify a fake scholarship advertisement on the internet, how to get a good recommendation from lecturers and other superiors, Requirements for admission etc.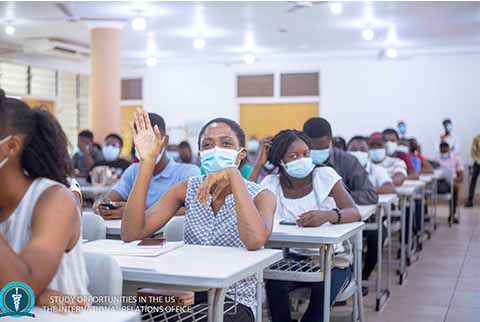 The event was graced by the Provost of the College of Health Sciences, Prof. Christian Agyare. He reiterated on the importance of the event to the students and also expressed his delight on the number of people present.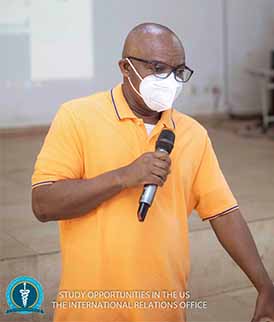 There were sense of satisfaction on the faces of the audience and the general impressions were that the event was successful. Miss Ofeibea Asare (Career Development Officer, College of Health Sciences, KNUST) gave the closing remarks and appreciated everyone for showing up.  Vote of thanks was given by the HESA executives to bring the event to a close.