Brilliant but Needy Students in KNUST Receive Laptops through the 'SONSOL' Project
Mon 1 Mar 2021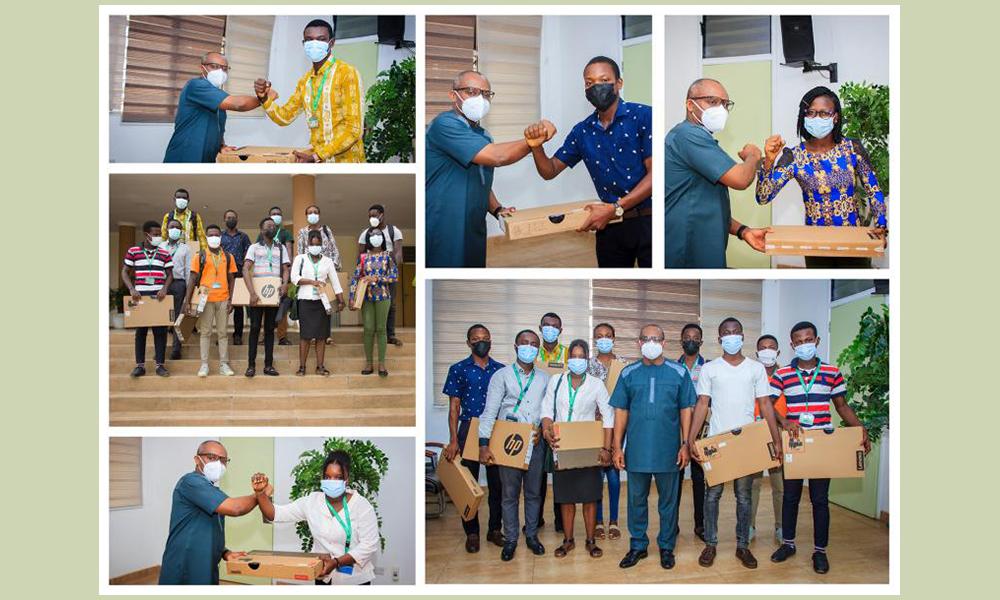 On Friday 25th February, 2021, The College of Health Sciences presented new laptops to the needy students in the college as part of the 'SONSOL' Project. The provost, Prof. Christian Agyare made the presentation on behalf of the Vice-Chancellor.
The initiative is in fulfilment of the Vice Chancellor's vision to support One Needy Student with One Laptop.
The provost advised the students to study hard and take advantage of the opportunity given to them since the university is now moving into online teaching and learning. He further thanked the Vice-Chancellor for such an initiative.