1993 SMS Year Group Donates Smart Televisions To Alma Mata
Mon 11 Apr 2022 CHS News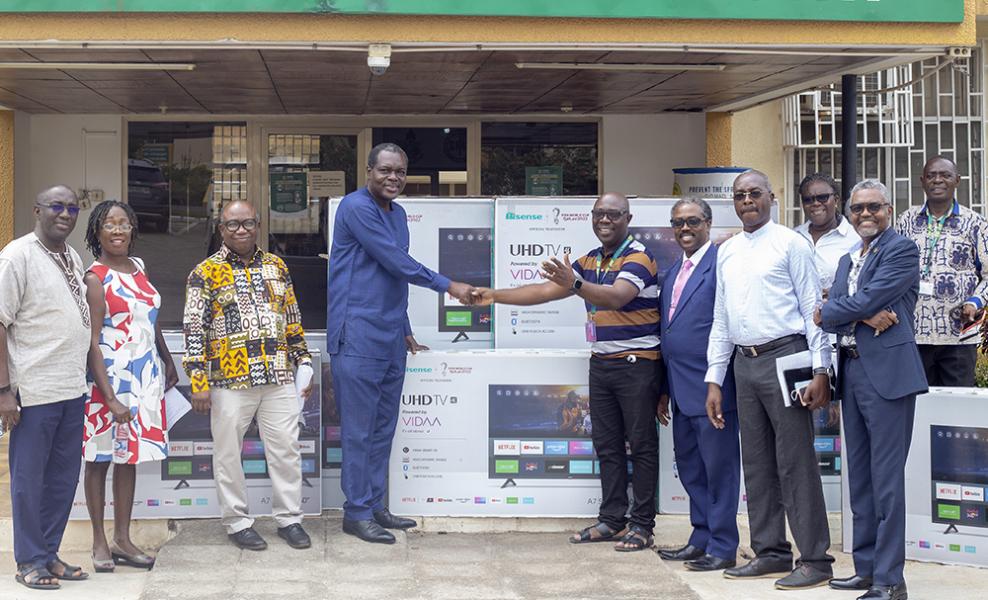 The 1993 Class of the School of Medicine and Dentistry (SMD) has donated five 50 inches and three 58 inches Smart Digital Satellite Televisions valued at GHS31,500.00 to the Clinical Skills and Simulation Centre of the SMD at Komfo Anokye Teaching Hospital (KATH) on Saturday, 2nd April, 2022.  
The Class President, Dr. Emmanuel Sowah expressed how proud they were to support such a worthy cause. According to him, 'Education is evolving. When we were students, we went through a lot of unpleasant stresses, so we decided not to allow our children to go through the same. Medical training is stressful enough, we, therefore, made up our minds to lessen the burden on the students and staff to make the training easier and appealing.'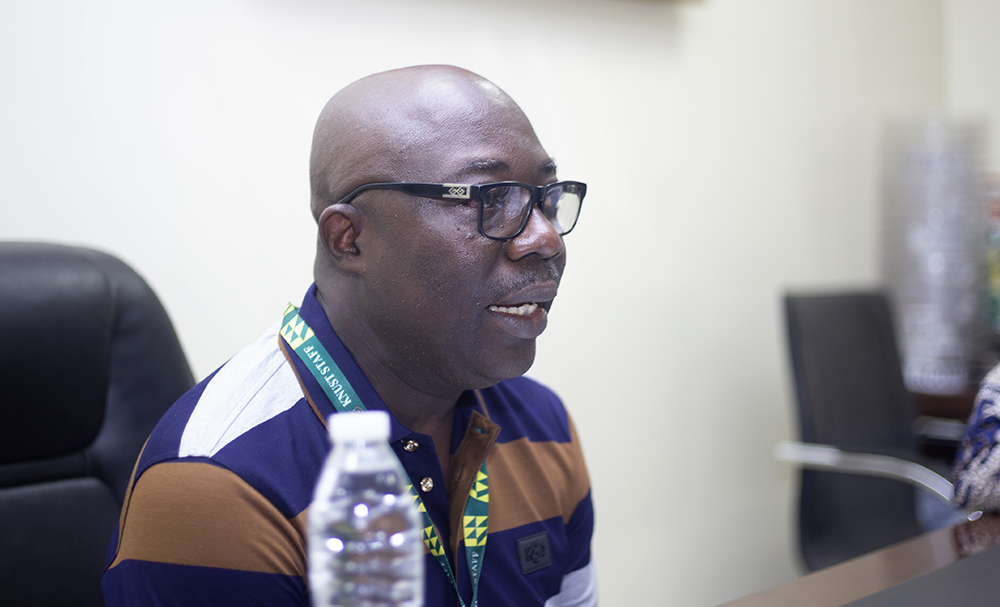 The Dean of SMD and a member of the alumni group, Professor Daniel Ansong was humbled by the significant gesture of his year group to improve academic work and the overall growth of the school. He promised on behalf of the year group to continue to support the school with their widow's mite.
The Dean of the School of Veterinary Medicine receiving the items on behalf of the Provost, Professor Christian Agyare appreciated their contribution to supporting humanity in these difficult times. He appealed to more year groups in other departments and faculties to emulate their kind gesture.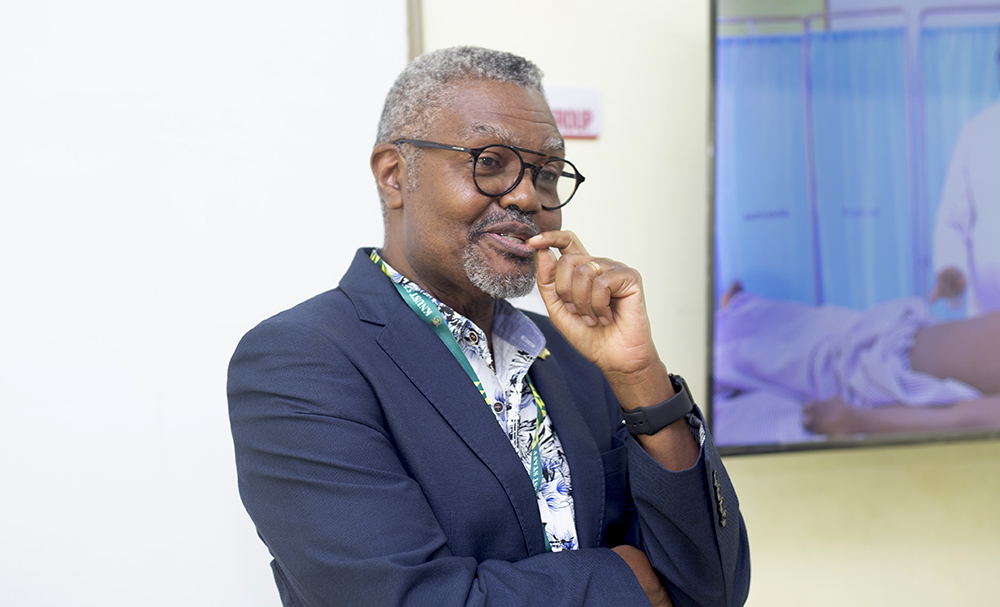 The Alumni Chair, Professor Joslin Alexei Dogbe, praised the timely intervention of the Class and termed it as 'leadership by example' since several Faculty are part of the various year groups. He expressed his satisfaction and excitement with the benefactors. 'We are very happy to receive this donation at this time where we are trying to decongest the number of students at the wards. We have been tasked to find innovative ways to offer practical lessons to the students, hence, these monitors will be of great assistance to the School, students could watch practical sessions on screens.'
Other notable members of the 1993-Year Group include the Pro-Vice-Chancellor of the University of Health and Allied Health Sciences, Professor Harry Kwami Tagbor; the Director of Kumasi Centre of Collaborative Research in Tropical Medicine, Professor Richard Odame Phillips; Dean of the School of Public Health, Professor Sam Newton; Head of Child Health Department, KNUST, Professor Sampson Antwi; Honorary Consultant Cardiologist at the Komfo Anokye Teaching Hospital (KATH), Professor Isaac Kofi Owusu; Specialist in Obstetrics and Gynaecology, KATH, Dr. Esi Crentsil; and the CEO of Tamale Teaching Hospital, Dr. Kareem Mumuni.