CHS donates PPEs to 22 Teaching Sites
Wed 24 Nov 2021 CHS News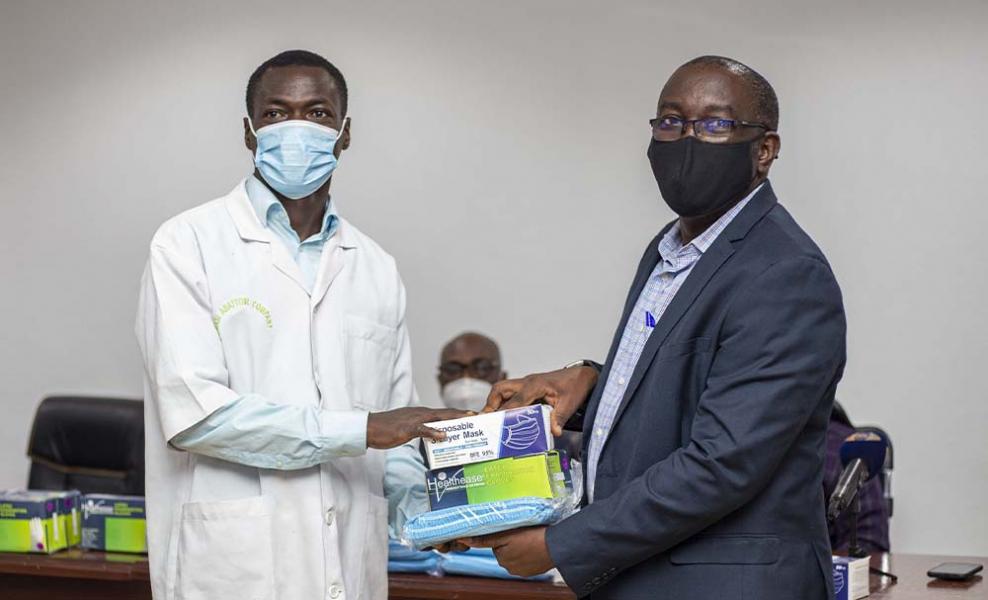 The College of Health Sciences (CHS), Kwame Nkrumah University of Science and Technology (KNUST) as part of its annual corporate social responsibility has donated Personal Protective Equipment (PPEs) to 22 health facilities that serve as teaching sites for students. The donated items were presented on 23rd November 2021 at the College of Health Sciences Board room.
The College of Health Sciences has a lot of teaching sites for clinical training of medical, nursing, and pharmaceutical students with Komfo Anokye Teaching Hospital as the main site. There are currently 2000 students undergoing clinical training. The CHS in support of the clinical training presented items such as gloves, masks, sanitizers, and other supplies to supplement what students use at the teaching sites.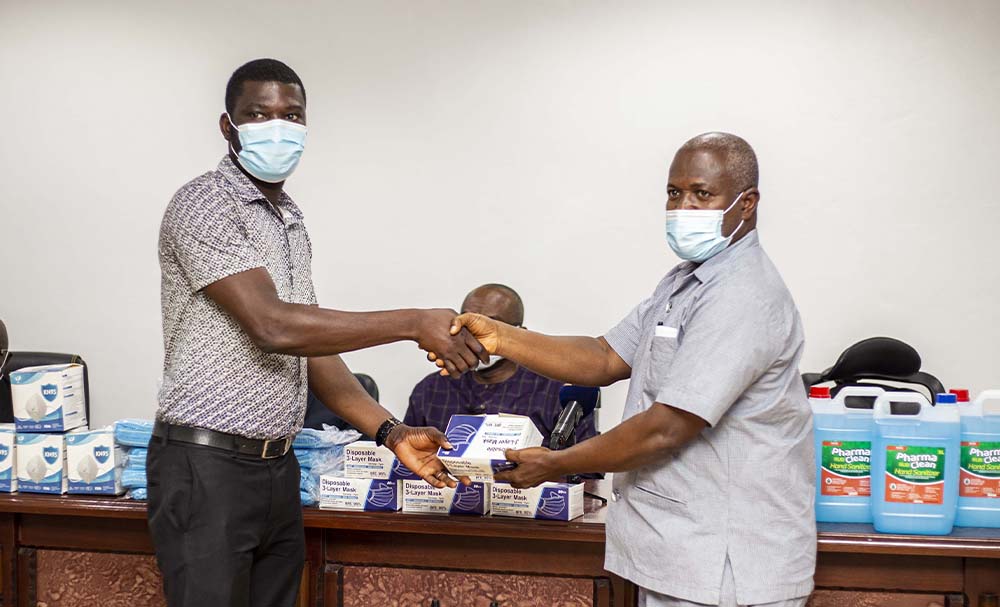 The teaching sites benefiting from the donation this year are; Asokwa Children's Hospital, Suntreso Government Hospital, Atonsu Agogo Government Hospital, Manhyia Government Hospital, Tafo Government Hospital, Ejisu Government Hospital, Wiamose Government Hospital, Maternal, and Child Health Hospital, Ejura Government Hospital, Hope Xchange, SDA Kwadaso Hospital, VSD Clinic Amakom, VSD Lab Amakom, VSD Clinic Ejisu, Kumasi Abattoir (KACL), Agogo Presbyterian Hospital, Emena Hospital, Juabeng Government Hospital, Onwe Hospital, St Michael's Hospital, KNUST Hospital, and Komfo Anokye Teaching Hospital.
Professor Christian Agyare, the Provost of the College of Health Sciences during the brief presentation indicated that this is the second donation the College has done. He also expressed his appreciation to the management, health professionals, and other supporting staff for the role they play in training their students especially in this era of Covid-19.
He further stated that the College is keen on providing such support to boost the clinical training of their students and their relationship with all affiliated training sites.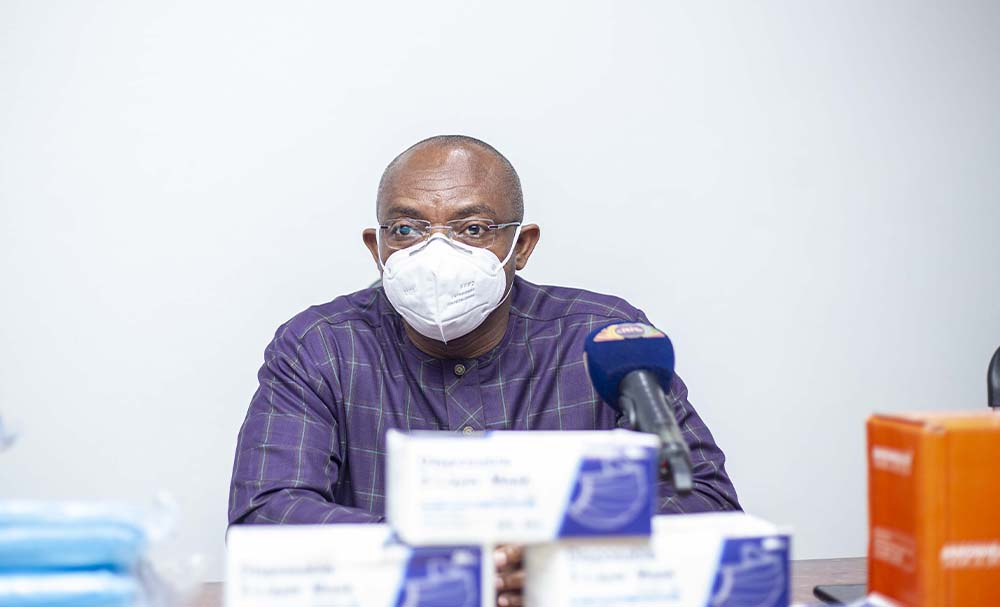 A total of 124 gallons of sanitizers, 200 boxes of gloves, 203 boxes of caps, 235 boxes of masks, 190 boxes of N95 masks, and 245 boxes of surgical gloves were donated.