College of Health Sciences Strategic Plan (CHS2K24) Workshop
Fri 23 Apr 2021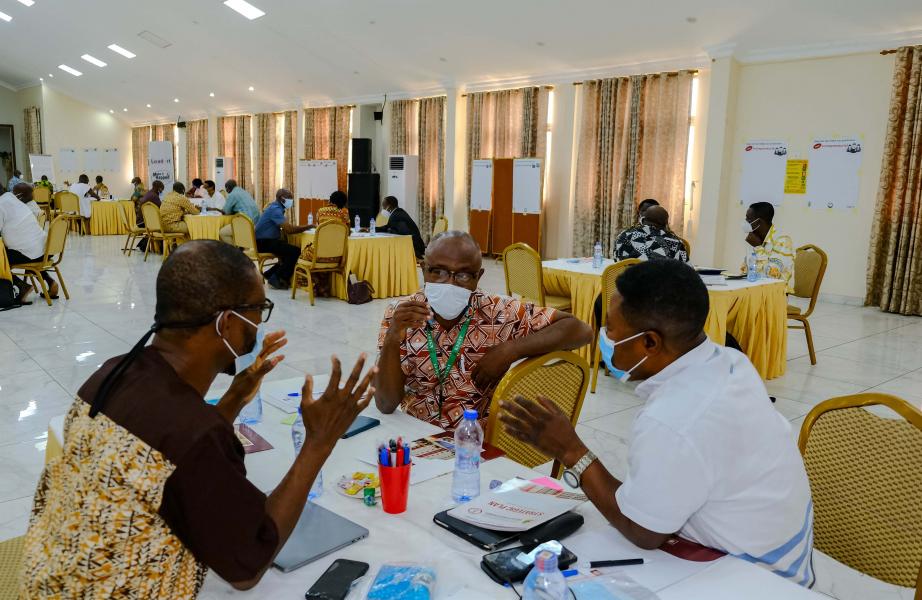 The College of Health Sciences (CHS) actualisation of the vision of the College Strategic Plan (CHS2K24) workshop was held from Friday 5th - 7th March 2021 at the Eastern Premier Hotel, Koforidua. A total of fifty-five (55) senior members consisting of the Provost, Deans, Heads of Department, and a few registrars from the college participated in the workshop. The Pro-vice chancellor of the university also graced the workshop.
It was a one-day intensive workshop, and participants arrived in Koforidua on Friday night and departed on Sunday morning.
The main workshop took place the whole of Saturday.
The workshop began at 8.30 am with an opening prayer by Prof. Samuel Asare-Nkansah. The Provost welcomed participants to the workshop and appreciated them all for coming in their numbers. He gave his introductory remarks, after which he requested a self-introduction by all participants. He indicated that the purpose of coming to Eastern Premiere Hotel was to get us all out of Kumasi so that we can concentrate on the workshop without interferences.
The Provost introduced the resource person in the person of Dr. Herman Addae. In his introduction, he mentioned that Dr. Addae pursued BSc. Pharmacy, and later did a top-up for the Pharm D programme. He is an alumnus of KNUST. He also mentioned that due to Dr. Addae's versatility, he has vast knowledge in pharmacy, banking, human capital and strategic development. He is currently the Chief Executive Officer of Lead it -Africa, with numerous branches in Africa's countries. Dr. Addae is well vested in his area, and he is the right person to lead the workshop.