Ghana Education Service donates to the College of Health Sciences to aid Ghanaian Sign Language training
Tue 31 May 2022 CHS News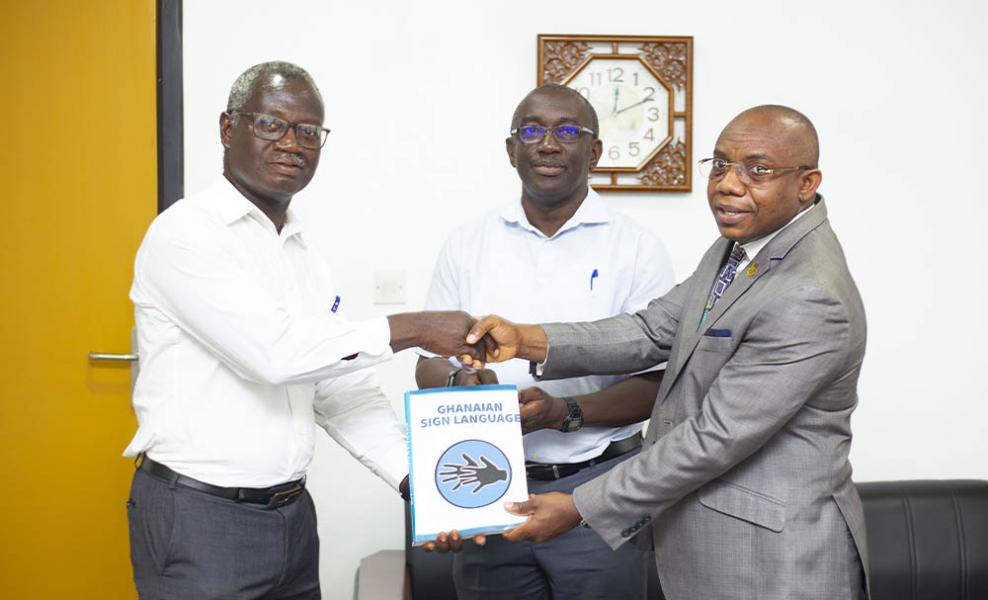 The College of Health Sciences (CHS), KNUST has received a donation of 50 sign language dictionaries from the Special Education Unit of Ghana Education Service to support Ghanaian Sign Language training on the 30th May 2022 at the CHS Provost Office.
Professor Anthony Kwaku Adusei, a member of the National Implementation Committee of Inclusive Education presented the books to Professor Christian Agyare (Provost, CHS), Professor Sam Newton (Dean, School of Public Health) and Mrs. Vivian Seneadza (Faculty of Pharmacy and Pharmaceutical Sciences Librarian). Professor Adusei highlighted that the donation is to supplement the efforts of the College of Health Sciences in championing the teaching of Ghanaian Sign language and also fulfilling the KNUST memorandum of understanding with the Ghana National Association of the Deaf to be committed to advanced training of sign language.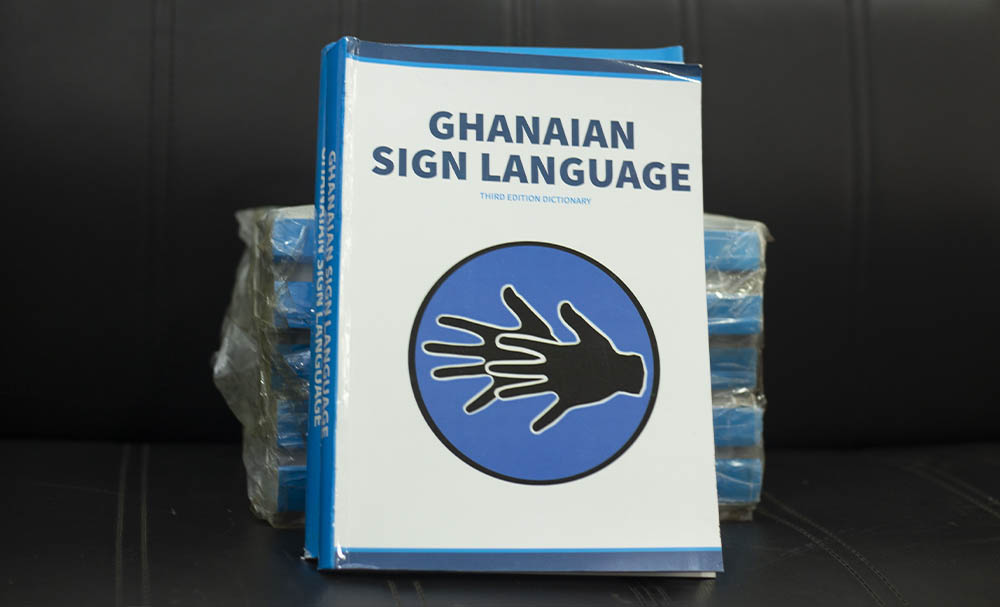 The Ghanaian Sign Language dictionary is published by the Special Education Unit of the Ghana Education Service with financial support from UNICEF. It's a pictorial-based dictionary, which illustrates alphabets, numerals, colours, general words and constrctive phrases using hand gestures and body movemements.
Professor Christian Agyare expressed his gratitude to Ghana Education Service and Professor Anthony Kwaku Adusei for the kind donation to the College. He assured the College of Health Sciences commitment to support the training of Ghanaian Sign Language and also fulfil the KNUST's vision of inclusiveness.