Ghana Health Policy Dialogue on Strengthening Referral Policy Held
Fri 10 Dec 2021 CHS News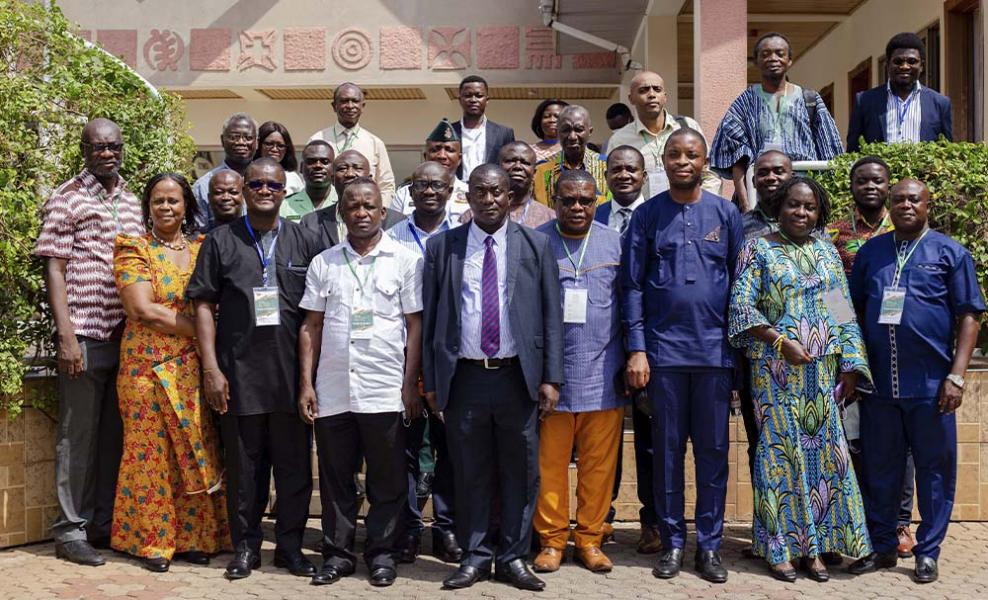 Ghana Health Policy Dialogue, which brings together health specialists from the private and public sectors to discuss urgent issues in the health sector, was held on November 29, 2021, at the Noda Hotel, Kumasi.
The 4th Edition organised by the Ministry of Health (MoH) of Ghana with the School of Public Health, Kwame Nkrumah University of Science and Technology (KNUST); the National Health Insurance Authority (NHIA) and the Technical University of Berlin (TUB) focused on "Right Care at The Right Place: Referral Policy and Gatekeeping System; Networks of Practice in Non-Communicable Disease (NCD) and Geriatric Care." 
Mr. Kwabena Boadu Oku-Afari, Chief Director of the Ministry of Health, opened the workshop by stating that the all-important dialogue is ideal because non-communicable diseases (NCDs), referrals, and geriatric care have recently become major public health concern in most developing countries. As a result, he praised the effort to address the population's health needs through evidence-based decision-making.
He said that in 2012, the Ministry of Health developed a referral policy based on a consultative approach to increase referrals in the health sector. 'Despite the existence of the policy, anecdotal evidence suggests that referral process issues are yet to be resolved, and the ongoing issue of "No bed syndrome" is a clear testament to this,' he said.
As a result, he requested the Ministry's prompt assistance in evaluating the policy and improving the current gatekeeper system.
Professor Reinhard Busse, the Head of Health Care Management at the Technical University of Berlin, advocated for identifying current difficulties and reform goals within the referral system.
Professor Anthony K. Edusei of the Department of Health, Promotion, Education, and Disability listed the benefits that KNUST receives from the German Academic Exchange Service (DAAD), including the annual health policy. On behalf of management, he pledged to continue working with the Ministry of Health to produce evidence-based research to assist the Ministry's activities.
Special advisor to the Minister of Health, Dr. Baffuor Awuah in a speech read on behalf of the Minister of Health, Honourable Kwaku Agyemang-Manu, revealed that the Ministry of Health in 2020 launched and operationalised a revised National Health Policy (NHP 2020) and a new Universal Health Coverage (UHC) Roadmap for Ghana (2020 - 2030).
He emphasized government's investment in healthcare infrastructure development agenda to ensure equitable distribution and access to healthcare across the country for a better quality of life for all Ghanaians.
The dialogue is funded by the German Academic Exchange Service (DAAD).