KNUST Alumni Association Organizes Mentorship Programme for Final Year Students
Fri 29 Jul 2022 CHS News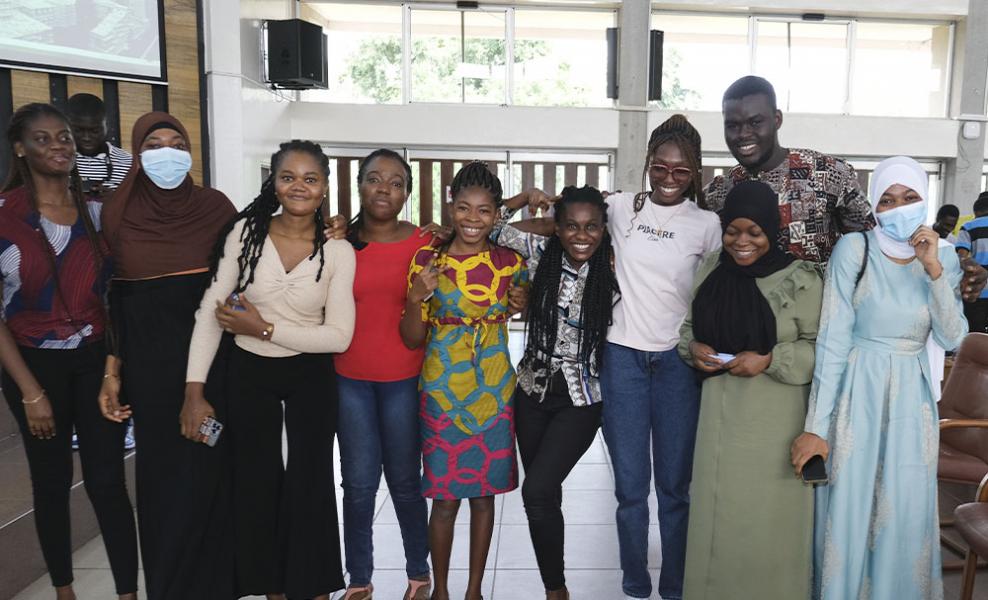 KNUST Alumni Association (Teknokrat) and the Alumni Relations Office have organized a mentorship programme for the final year students of the College of Health Sciences on the 21st of July at the Great Hall.
The Alumni Mentorship programme was week-long series organized for all the final year students in the Colleges in KNUST to create a link between the students and alumni in their various disciplines, also to equip them with the motivation and tips for their endeavours after graduation.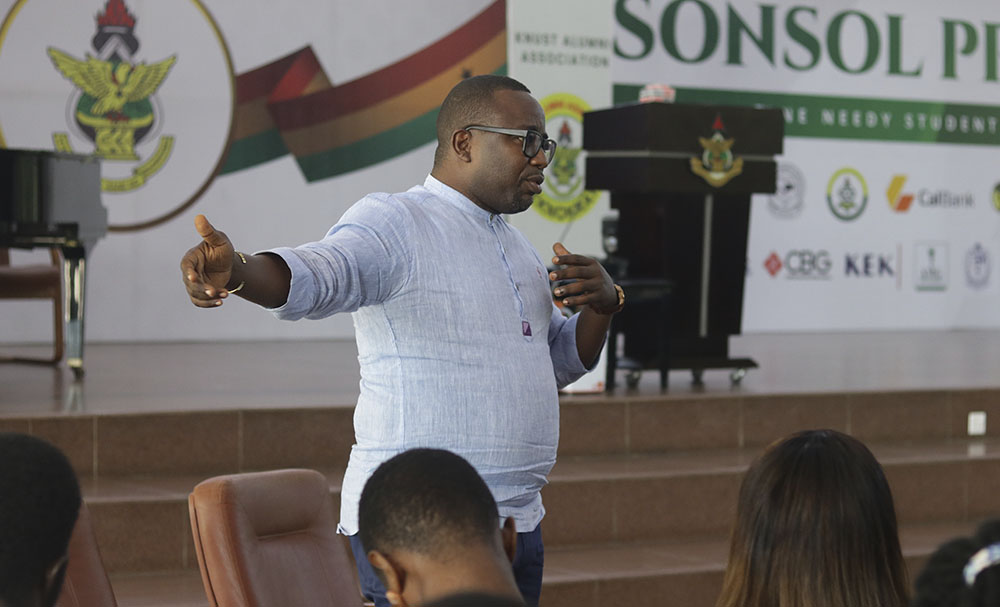 Herman Yobo-Addae, the head of Lead-it Africa was the facilitator of the event. He highlighted the goals of the KNUST Alumni Association which is to provide support for members in their life and career, support the University achieve its vision and also students in their academic and campus life. Herman Yobo-Addae profoundly stated that the students should be purposeful, and responsible in their activities because they serve as mentors to others. He admonished the students to work with what they have, focus on solutions and develop a growth mindset. The students interacted with the facilitator on relatable issues and seek guidance on their career paths.
Mr James Oberko, Senior Assistant Registrar in charge of Advancement and Alumni Relations stated that this event will be one of many to bring the alumni closer to the students, and create avenues for interaction, mentorship and career opportunities for the students.