KNUST And Its Partners Launch COVID-19 Mobile Laboratory Project
Tue 13 Jul 2021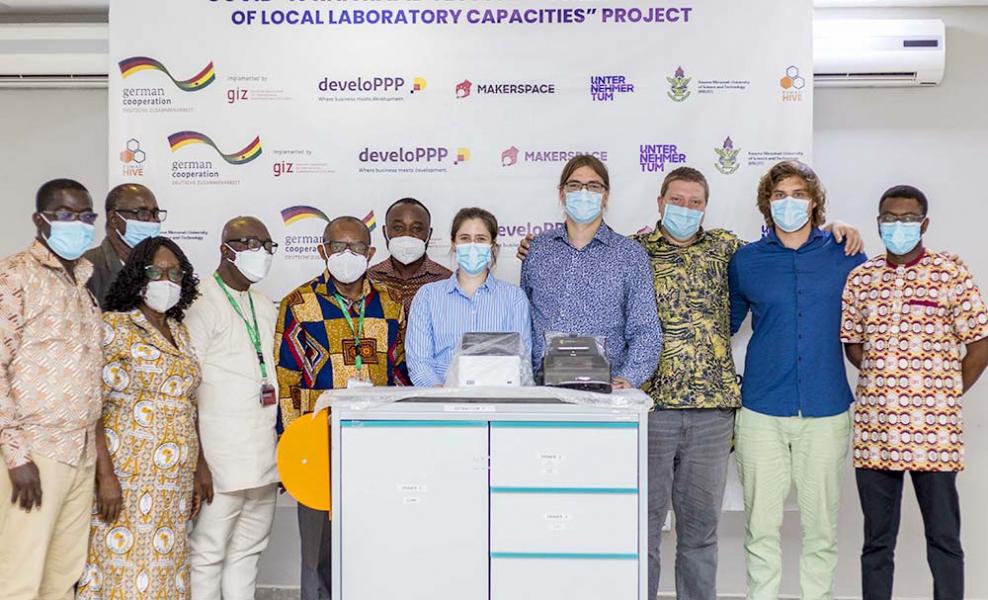 Kwame Nkrumah University of Science and Technology (KNUST) in collaboration with MakerSpace, UnternehmerTUM, Kumasi Hive Biolab and Incas Diagnostics have launched a project to develop and produce COVID-19 RNA Rapid Tests and strengthen local laboratory testing capacities on Friday, 2nd July 2021 at the Crystal Rose Ambassador Hotel, Kumasi.
The project dubbed "Development and Production of COVID-19 RNA Rapid Tests and Strengthening of Local laboratory Capacities was funded by the German Federal Ministry for Economic Cooperation and Development (BMZ), the Deutsche Gesellschaft für Internationale Zusammenarbeit (GIZ), GmbH in Ghana (GIZ Ghana). The project seeks to develop simple, sensitive, rapid, scalable, and affordable Point of Care (PoC) test kits for detecting COVID-19 infection based on the reverse transcription loop-mediated isothermal (RT-LAMP) reaction. It further seeks to locally produce the enzymes needed for the LAMP assay and leverage it for other emerging and re-emerging diseases without the need to import expensive enzymes.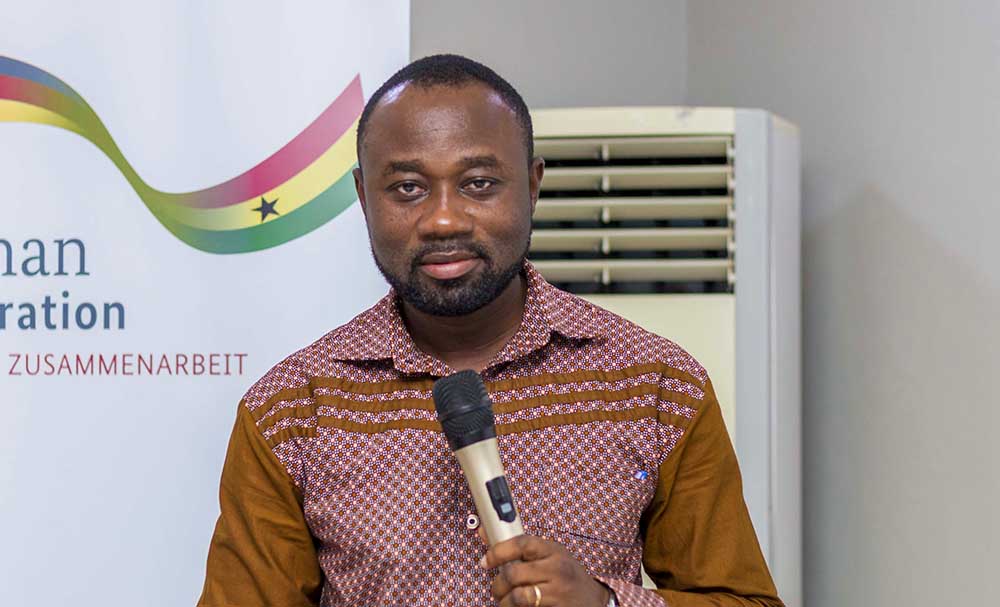 The KNUST project lead, Dr. Samuel Asamoah Sakyi, Senior Lecturer at the Department of Molecular Medicine explaining KNUST's role reiterated that with the advent of COVID-19 and other infectious diseases, it has become imperative to strengthen the molecular testing capacities in laboratories across Ghana.
He disclosed that KNUST's role is key in achieving the overall objective of the project which is training initial 10 faculty and research assistants who will later train 100 medical laboratory scientists with the requisite knowledge to produce test kits and teach others on the use and production of these kits to strengthen laboratory capacity in rapid test development and production. The initial trainer of trainees will start from Monday, 5th July to Friday, 9th July 2021.
'This project further seeks to translate knowledge into commercial outlook such that the knowledge acquired will be used in solving molecular diagnostic problems in Ghana', he added.
Dr. Sakyi also noted that KNUST will further finalise the draft training curriculum of the workshop and use it to train both undergraduate and postgraduate students in molecular testing techniques.
Presenting on the background of the project, the Technical Advisor for GIZ-develoPPP project, Mr. Joseph Sablah said that it is an important project that will equip laboratories and scientists with the needed skills to locally develop and produce diagnostic test kits for detecting various disease especially in epidemics and pandemics. The project will forestall high reliance and dependence on imports of costly and erratic supply of kits in the era of COVID-19 pandemic.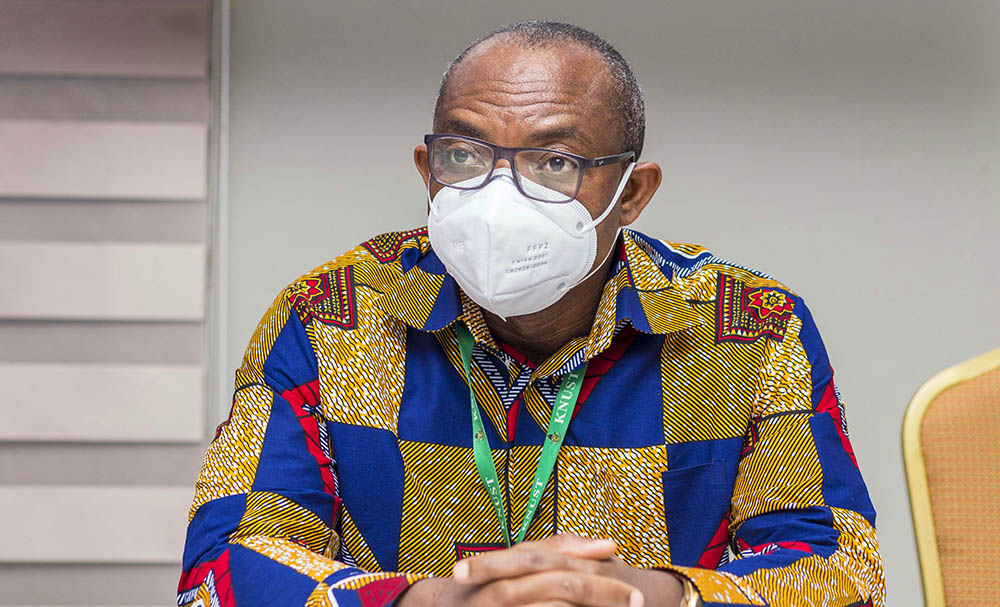 In his remarks, the Provost of the College of Health Sciences, Professor Christian Agyare expressed excitement for officially receiving the mobile laboratory with complete set of reagents and equipment for RT-LAMP assay development and production of enzymes for rapid testing and strengthening of local laboratory capacities.
According to Professor Agyare, the University is poised to join in the fight against COVID-19 by training the faculty and research scientists on the use of COVID-19 test devices. He added that the device manufactured locally would help in creating employment for youth through private partnerships.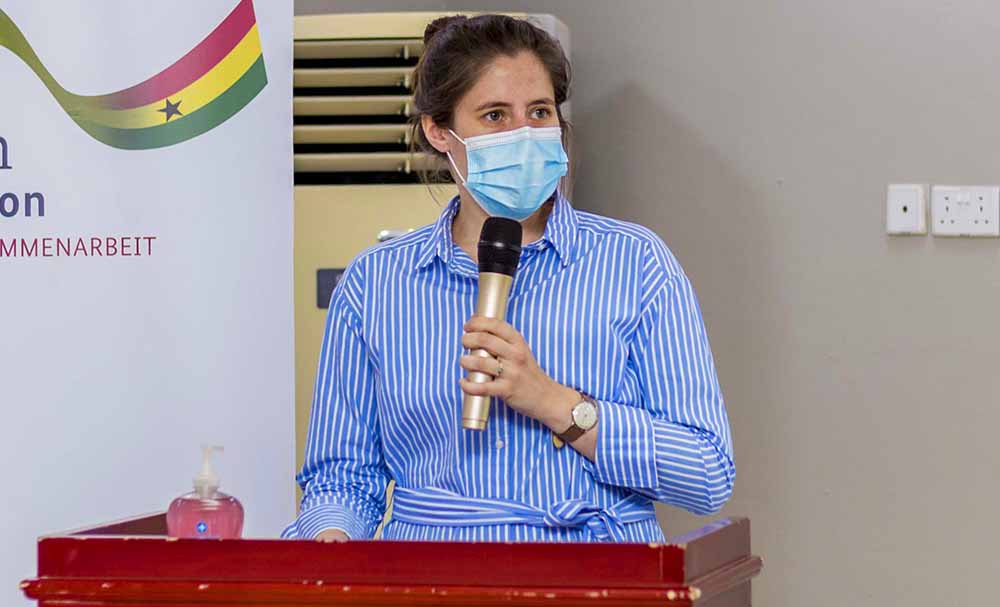 Ms. Anna Voellmecke, speaking on behalf of GIZ-develoPPP Team leader indicated that GIZ is pleased to support the project to enable biotechnological capabilities in producing affordable diagnostic kits. She added that they are delighted to be involved in expanding collaboration between academic institutions in Germany and Ghana to provide modern knowledge transfer that can transform how to combat diseases.
The Representative of MakerSpace, Mr Florian Küster stated that they are elated to see the fruitful collaboration progress. He stated that the mobile laboratory provided will help Ghanaian experts to spread the LAMP method quickly.
The Project Lead of UnternehmerTUM, Mr Rudiger Trojok said that with adopting the new PCR alternative for COVID-19 testing called LAMP, Ghanaians will become one of the first countries with an independent production and testing capacity, significantly reducing cost and processing times. He assured of their laboratory's commitment in transferring the technology and knowledge needed.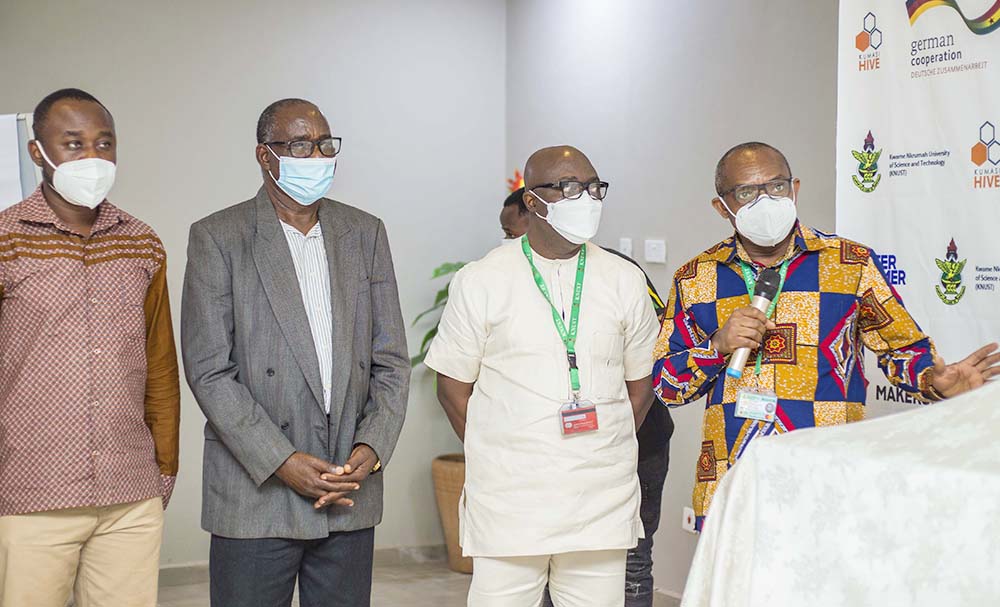 Other dignitaries who graced the launch include the Dean of the Medical School, Professor Daniel Ansong; the Head of Department of Molecular Medicine, Professor Robert Ngala, and Professor Margaret Frimpong.