KNUST Launches The German-West African Centre For Global Health And Pandemic Prevention
Thu 2 Dec 2021 CHS News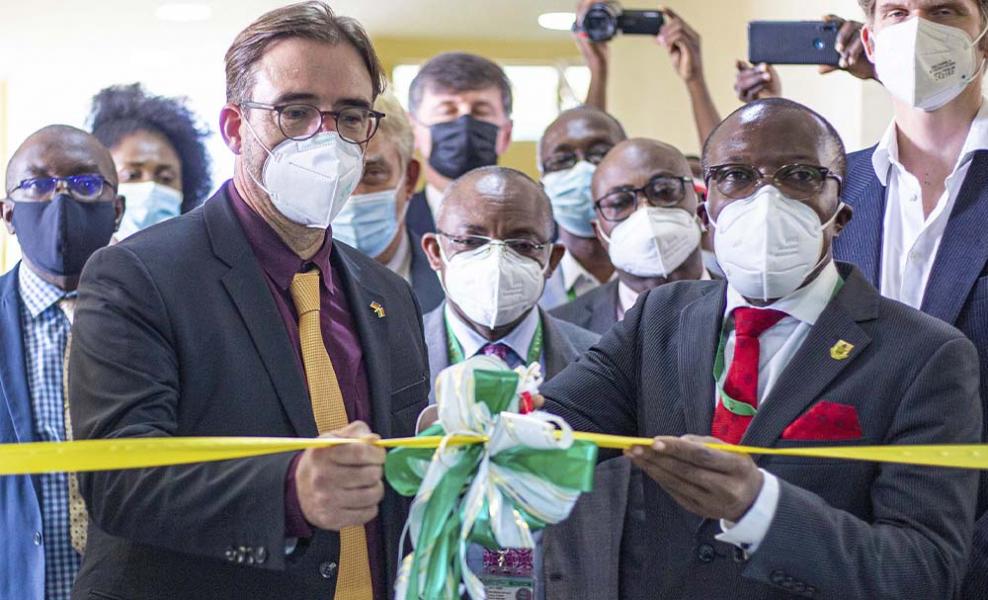 The Pro-Vice-Chancellor, Professor Ellis Owusu-Dabo with the Germany Ambassador to Ghana, His Excellency Daniel Krull has officially launched the German-West African Centre for Global Health and Pandemic Prevention (G-WAC) at the Kwame Nkrumah University of Science and Technology (KNUST) The G-WAC was inaugurated on Thursday, 25th November 2021 with funding from the German Academic Exchange Service (DAAD) worth about 2.7 million euros.
The G-WAC, within the College of Health Sciences in KNUST, is one of the eight new DAAD-funded Global Centres for Climate and Health to be established across low and middle-income countries dedicated to addressing the existential threat of global pandemics to the health and welfare of people in the West-African Sub-Region and beyond with a commitment of approximately 22 million EUR in funding from the German Foreign Office from 2021 to 2025.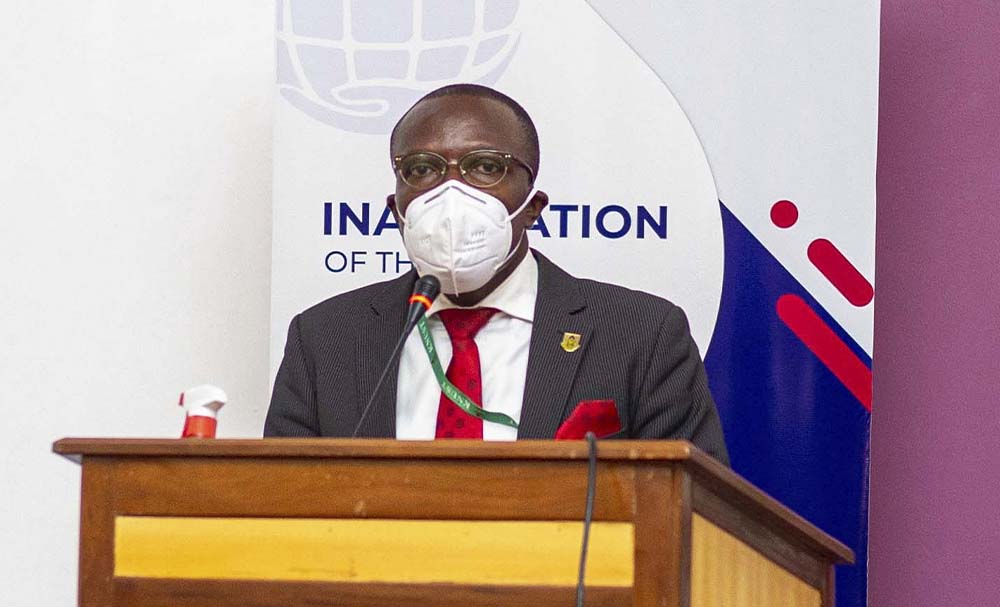 Professor Ellis Owusu-Dabo delivering the Vice-Chancellor's address expressed his excitement of KNUST being selected as one of the two sites in Africa to host such a Centre through collaboration with the Berlin School of Public Health and the Medical Faculty of the University Hospital of Bonn.  On behalf of management, he expressed his appreciation to all stakeholders and the partners of Germany.
He touched on how the COVID-19 pandemic has changed the world but more so, presented us with opportunities for transformation. He deemed the centre as timely as it would help detect, respond, and prevent outbreaks of emerging and re-emerging infectious diseases in Africa. 'The Centre will not only serve to prevent the outbreak of infectious diseases but enable us to achieve good health, wellbeing and quality education as enshrined in SDG 3 and 4.' He charged the centre to have a clear identity and identify departments to collaborate with and integrate issues of sustainability. 'Staying focused on your identity and core mandate is key and will help in building collaborations for sustainability, he added.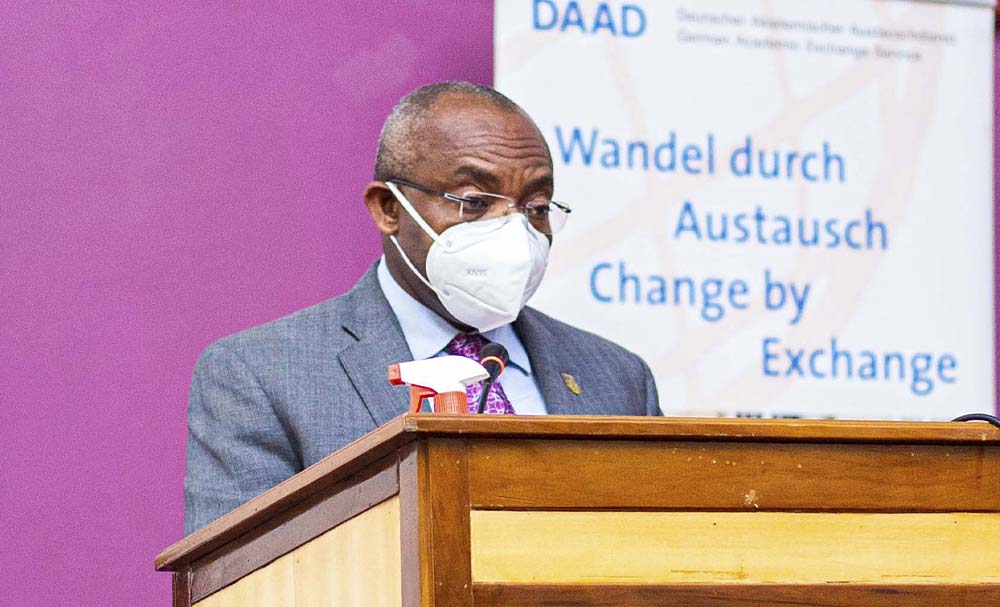 The Provost of the College of Health Sciences, Professor Christian Agyare stated that the G-WAC reaffirms KNUST's commitment to engage in community projects, ethics and equity, gender, leadership, and knowledge integration and translation in methodologies. He encouraged the centre to fully commit to charting a path of conducting impactful interdisciplinary education and research using novel One-Health concepts and approaches. 
Professor Agyare hoped that the Centre will adopt cutting-edge methodologies within inter-and-trans-disciplinary foci and transcend the traditional confines of academia to include such as policy making, politics, business, civil society to facilitate a robust exchange and cross-fertilisation of ideas.
The German Ambassador to Ghana, His Excellency Daniel Krull lauded the initiative and assured Germany's support to the launch of G-WAC in Ghana. "Excellent news: Germany will support the launch of a new German-West African Centre for Global Health and Pandemic Prevention." he said. 
The innovative exchange programmes for postgraduate training will engage at least 14 doctoral training opportunities across disciplines. G-WAC will also offer study and research stays at the partner institutions in Ghana and abroad to master's students and other young scientists.