Prof. Adam Gyedu wins Best IATSIC Free Papers in Trauma Surgery award
Fri 26 Aug 2022 CHS News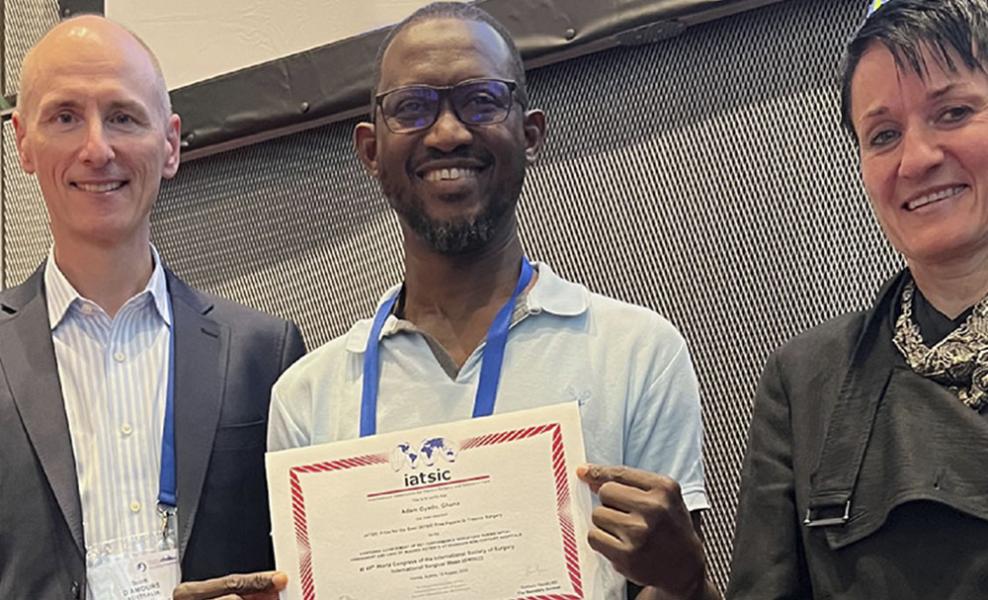 Prof. Adam Gyedu, from the Department of Surgery, KSMD has been awarded the International Association for Trauma Surgery and Intensive Care (IATSIC) prize for the "Best IATSIC Free Papers in Trauma Surgery" at the 49th World Congress of the International Society of Surgery ISW2022 held in Vienna, Austria in August 2022.
This was in relation to his work on "Assessing Achievement of Key Performance Indicators during initial assessment and care of injured patients at Ghanaian non-tertiary hospitals".
The Management of the College of Health Sciences congratulates Prof. Adam Gyedu for this achievement.